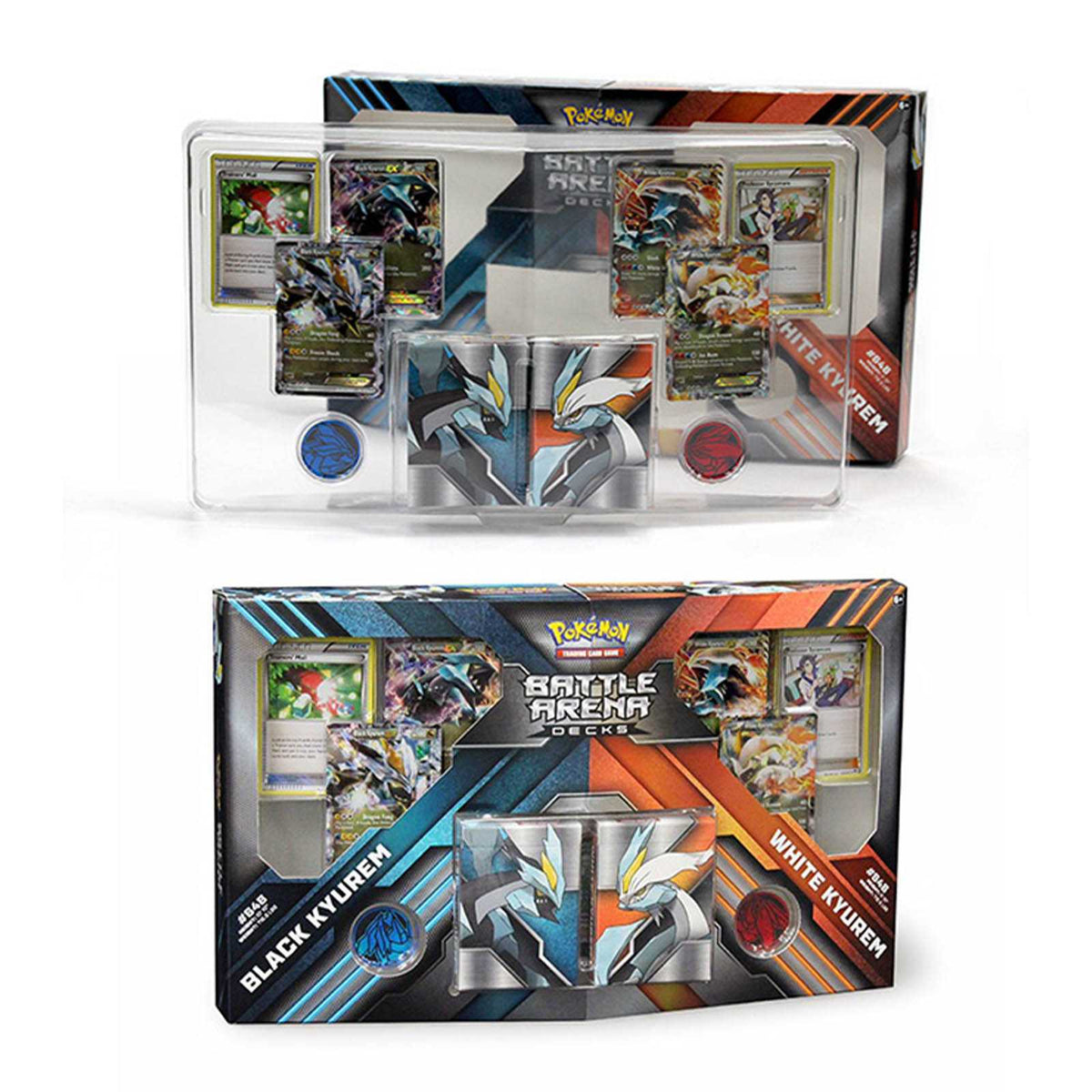 Creating Custom Product Packaging
Packaging Design Strategy
The first interaction your customer has with your product is your packaging. Whether that's seeing it or picking it up, holding it and inside reading about your item.
Choosing the correct packaging will tell your customer about the quality, importance, and what to expect of the product. That means it's as important to your packaging as your product.
It can be difficult for brands to pick the best choice for their products, with all the packaging and box options available on the market. This blog will give you an overview of the different options available to you and which you could choose.
Packaging Questions 
Here are some of the most important things to consider when you're designing packaging.
Package Materials
What materials will protect your products the best? What fits in with your brand, and are the opportunities to reduce your carbon footprint (a huge concern with customers today).
Package Construction
Will you choose flexible or rigid support for your product? How fragile is your product? Which option reduces material costs? How much space do you need for brand messaging? Will it stand or hang at retail?
Secondary Packaging
Will the size and shape of my packaging design prevent a simple secondary packaging option to ship to retailers? This is an important step, and a proper packaging analysis can solve it.
Product Shelf Life
How long does your product last on the shelf before a purchase? Consider the expiration date, and your supply chain process.
Storage and Distribution
What is the cost of the secondary packaging and it's transportation? How long will your product need to be stored before going on display? Will it be protected during this time?
Define Your Brand Identity 
Packaging is sometimes the very first interaction your customers will have with your products. This is your chance to define your brand identity and make a statement about who you are, and who you are selling to.
Brand identity is all about clarity.
Key Questions
What is my product?
How is it different from similar products on the market?
Who is my target customer?
What is my company philosophy?
These answers will guide you doing your design process to create something that is consistent with your brand identity goals. 
This will help define your packaging materials, shape, color, and size.
8 Packaging Options For Your Products
1. Paperboard Box
Paperboard is a lightweight, but solid, paper-based material. It's great at making custom shapes and structures, and can be quickly cut and manipulated.
This makes it extremely suitable for customized packaging. It is made into pulp by turning and then bleaching fibrous materials that come from wood or recycled waste paper. It comes in different grades, each appropriate for various requirements for packaging.
There are two main options, SBS (bleached) or Kraft / CUK (unbleached "brown") paperboard. Both options are commonly used, but Kraft is more eco-friendly.
But Kraft is less moisture resistant, which makes it less suitable for wrapping food-related items or frozen goods.
2. Corrugated Box
Corrugated actually refers to what is typically called cardboard. Cardboard boxes are most known as the large shipping, shoe, storage boxes, and moving boxes.
It consists of three layers of paper. An outside liner, an inside liner and a corrugated medium (called fluting). This corrugation gives the cardboard its strength and stiffness.
This packaging is made of raw material that is mostly recycled. The great news about this packaging is that it can be recycled multiple times!
There are various kinds of corrugated boards, single-faced, double-faced, twin wall, and triple wall. They can be used to manufacture packaging with distinct features, performance and power.
For e-commerce and product packaging, it has become a common packaging option as well. It's cheap, lightweight, and cost effective at protecting packaging in the mail. 
3. Chipboard Packaging
This type of packaging is used in a variety of industries. Typically seen in electronics, medical, food, cosmetics, and even some beverages.
Another type of paperboard made out of reclaimed paper stock, it can be cut, folded, and formed into almost any shape. That makes it an extremely cost-effective option.
Chipboard comes in a variety of densities and strengths, but it's not useful for heavy items. This is typically for lightweight items like cereal, tissue boxes, and other household items.
Storage can also be an issue. Due to moisture problems, chipboard structures can quickly weaken, and fall apart. So it's best if your product is already sensitive.
4. Rigid Boxes
Next, this packaging is typically used for luxury items, or high end electronics. Think Apple, Tiffany, Rolex, etc.
It is similar to corrugated, but it's stronger because it's made out of highly condensed paperboard. It's 4x thicker than a standard folding carton!
This is one of the most expensive corrugated options, but for good reason. It signals to the customer that your product deserves the upgrade in cost.
A big downside of this packaging is the difficulty in efficiency. Apple has done a great job, but not every can maximize the air-reduction inside the box, and are therefore shipping empty space.
5. Poly Bags
A Poly Bag, (aka Pouch, Plastic Bag), is manufactured out of compact, thin, plastic film. It is one of the most popular packaging styles and can hold a wide variety of items.
Think food products, chemicals, fertilizers, magazines, flowers, etc.
These are very durable, lightweight, flexible, and sometimes reusable. They are a very simple structure to make, which makes them excellent at branded customization - while remaining a cost-effective option.
One thing to note is that not all Poly Bags are created equally. Depending on the construction you choose, they can be recyclable.
The positives are obvious: security features, hanging holes, handles, and more. This helps your product stand out, feel secure, and catch the customer's attention.
6. Shrink Wrap
Now Shrink Wrap can be either primary or secondary packaging, and sometimes even both. You can Shrink Wrap your products, and a pallet of shipping boxes that tightly pack them all together during shipping.
This provides your packaging with protection against puncture and abrasion, and increases its impact resistance. When you individually wrap your products in Shrink Wrap, it can give them a greater visual appeal to customers.
It is one of the most commonly used packaging options out there, and one you should consider.
7. Shock Mount Packaging
If you have fragile items, this is one of the safest packaging options out there.
This packaging contains shock absorption built-in to its structure, shielding the contents from any shocks, vibration, and some options even protect against moisture, humidity, and dust.
For fragile electronic goods, or an unstable chemical, this heavy-duty packaging is one of the best options.
What's important is finding the balance of safety, protection, and cost-efficiency with your packaging.
8. Vacuum Packaging
Finally, Vacuum Packaging is a wonderful choice for products that need to be safely sealed. That includes retail products and perishable food items.
Vacuum packaging is a great option for goods that need to be sealed, which makes it a preferred option for perishable foods. Food that arrives with vacuum wrapping can remain fresh longer in the freezer than food packaged in other container forms.
This is also used for medical materials, and other health related products. By Vacuuming the products and sealing them, you eliminate all oxygen - preventing any bacteria from developing.
Can I Improve My Packaging?
Your packaging is some of the most valuable real estate for you. It creates a mini-billboard for you at retail, and when you stack a number of products in a display you create a full-size billboard effect at retail. 
Think about your target audience, and even do some focus group testing. Watch how they interact with your packaging. What are the biggest issues?
Do not wait until the last minute to consider these improvements. You should be constantly coming back to your key questions and goals to ensure you're going in the right direction.
Bennett Creates Custom Product Packaging
Bennett is a premier packaging and retail displays manufacturing company striving to protect and promote our clients' products with customized corrugated solutions. When you work with us, you're part of the family. We will partner with you every step of the way.
With our fully-integrated design-to-delivery process, we can be the single supplier source. We are an award-winning manufacturer of virtually anything corrugate. We offer everything from plain brown shipping boxes to sophisticated, high-graphic printed point-of-purchase displays, and everything in between.
Frequently Asked Questions
What's the difference between "Solid Board" and "Corrugated Packaging"?
There are 2 main types of product packaging. Solid board (also referred to as carton board) is a solid material used to create boxes such as those used by Apple (for its iPhones / iPads etc.). Corrugated packaging is made from cardboard). Both are suitable for retail applications.
What packaging is best for my product?
The style of box chosen for your product depends on a number of factors. This includes the size, shape, weight, and fragility of your product - and even your target market. At Bennett, we can offer the full spectrum of box styles that will take your brand from plain to premium.
What Printing Styles do you offer?
We are able to produce Litho, Flexo, and specialize in Digital. We were one of the first manufacturers to invest in Digital Printing, and that's put us ahead of the curve. Typically customers think Digital is only useful for small runs, but Digital allows you to create printing variations and create multiple runs of different targeted designs - using some of the latest innovations in marketing!