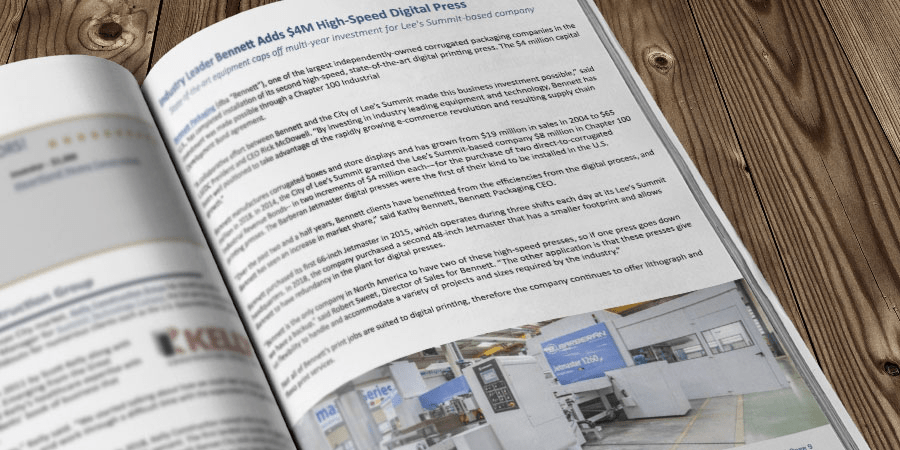 Lee's Summit Economic Dev. News Release
As a Lee's Summit-based company we are proud to partner with our city to expand our business. We were recently featured in the Lee's Summit Economic Development Council's Quarterly Newsletter as a leading-edge, continuously-growing company.
This year we capped off a multi-year investment by installing our second high-speed, state-of-the-art digital printing press.
Having two digital presses gives us the ability to accommodate a variety of projects and sizes to provide the highest-quality product. Bennett is continuing to stand out as an industry leader and we are well positioned to continue to grow rapidly with the partnership we have with our city.
Check out the full mention in the Newsletter on Page 9.
Bennett Offers Turnkey Solutions
Bennett is a premier packaging and retail displays manufacturing company striving to protect and promote our clients' products with customized corrugated solutions. With our fully-integrated design-to-delivery process, we can be the single supplier source.
We are an award-winning manufacturer of virtually anything corrugate. We offer everything from plain brown shipping boxes to sophisticated, high-graphic printed point-of-purchase displays, and everything in between.