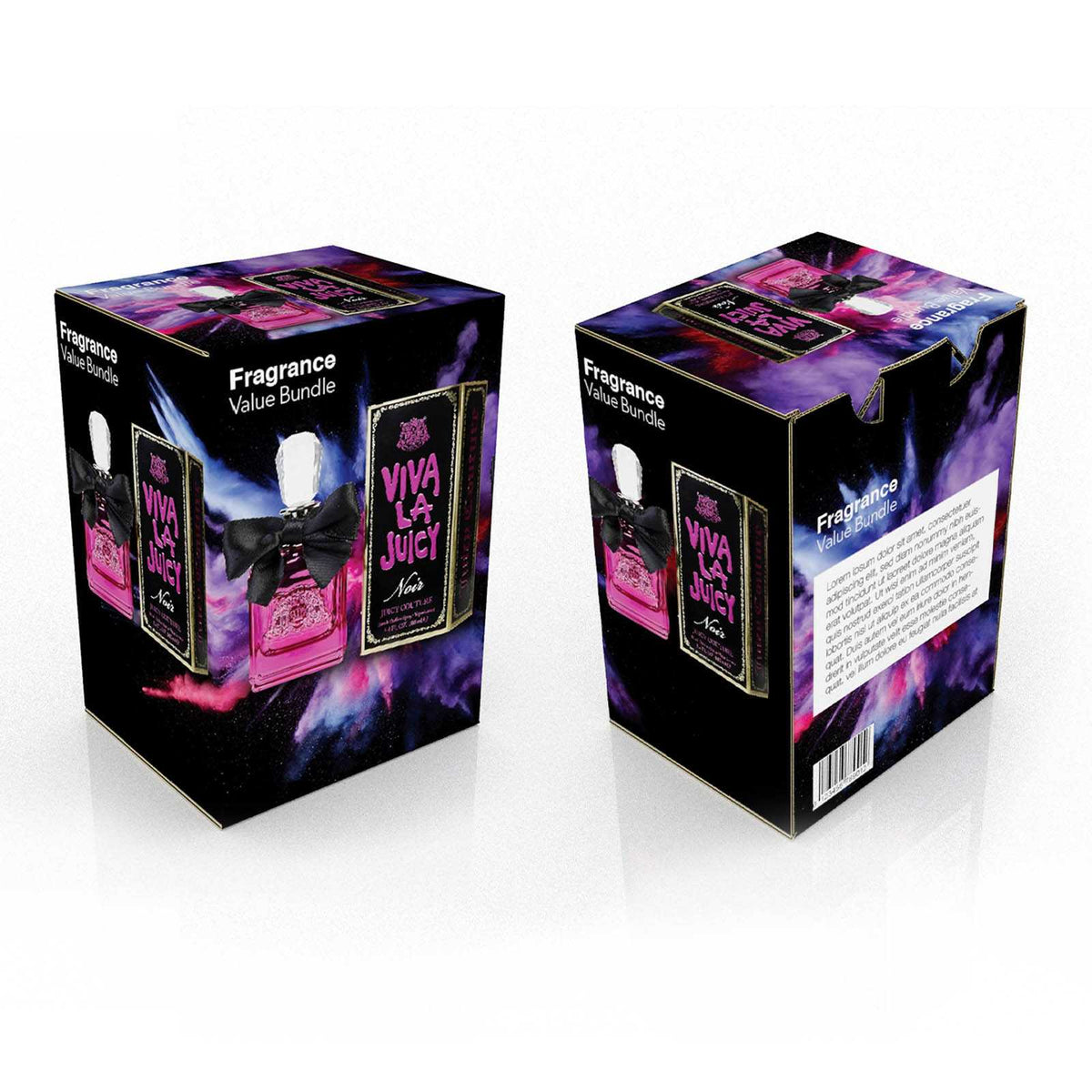 Digitally Printed Packaging
Upgrade Your Packaging With Digital
Digitally printed packaging has been taking over the industry year after year. Why? The marketing innovations that brands get access to is increasing sales!
In the past, Digital was only viable in short run scenarios when you compared cost with other print options like Litho, but that's become Digital's calling card.
Packaging used to be a simple one-size-fits-all approach, a single design printed at high volumes, and Litho (Offset) was the best option.
Now it's essential that all brands create a variety of product designs, including size and product variations, seasonal and promotional messaging, and even unique personalizations for customers.
Looking to learn more about Digital Printed Packaging? Keep reading.
What is Digital Printing?
Digital printing is the process of printing digital images directly onto corrugated substrate, using a single pass, direct-to-corrugate technique.
Instead of needing to pay for or create printing plates, digital printing allows you to upload files directly to the press and print. 
This simplifies the process, and opens up numerous marketing and design possibilities!
Related: Printing Coating Options
Digital vs. Flexo vs. Litho
Traditional printing methods like Litho Printing have been the status quo for some time, and one of the biggest reasons was at large volume, it wins on cost.
But that's if you plan to use a single design for all of your packaging - those days are over.
Litho Printing needs the time and money to create a Printing Plate, while Digital Printing allows you to simply upload an art file (as many as you want) to the Press.
But if you have product size or style variations, that means you need a new printing plate for each one - and those costs will skyrocket!
Digital allows you to change as many times as you want, as fast as you want.
Variable Data Printing (VDP)
Print-on-demand
Upload art files to press
Unique product designs
Seasonal + Promotional messaging
Cost-effective productions
Faster turnarounds
Flexo Printing
One-size-fits-all design
Large volume of a single design
Efficient production
Less Expensive
Not good for high-resolution imagery
Litho Laminating
Create high-quality designs
Great for large volume
one-size-fits-all design
2 Step Process
Lots of waste
More susceptible to scratching
Need help choosing which printing method is best for you?
Why Choose Digital Print for Packaging?
Digital Printing is the future of the industry, giving brands access to things analog methods simply can't.
Removing printing plates from the equation, which is a one-color at a time process, means that you significantly cut production cost and time. Colorful designs like gradients have not truly been possible until Digital.
Now you can actually use color psychology to reach your customers more clearly at retail and online.
A small design change using other methods means starting over - more money and time. Digital allows you to adjust the artwork on the fly, working with the market, not guessing.
12 Advantages of Digitally Printed Packaging
1. No Minimum
Digital production allows you to create short-run designs for all of your SKUs, not just a signal design / look. Or quickly create alternate designs for test marketing.
2. Speed-to-Market
Have a new product and need to get to market fast? Digital cuts down all the production time to an INSANE degree! Change your designs on the fly, it's as easy as emailing a file.
3. Print Direct-To-Corrugate
A single pass direct-to-corrugate process is a complete game changer. This cuts down on production time, and potential production problems.
4. Multiple Designs
No more one-size-fits-all designs. Print as many marketing variations as your team can create. Every season, SKU, sale, or promotion deserves a unique look.
5. Prototyping
True-production proofs that reflect final product quality with 100% accuracy.
6. Variable Data Printing
Talk directly to your customers with unique printing created specifically for them. This has never even been possible until Digital!
7. Environmentally Friendly
Cut your packaging waste down immensely. Use digital inks that are better for the environment. Your new packaging will be more recyclable than your previous design.
Check out these 10 Tips To Make More Sustainable Packaging!
8. Consistent High Quality
No print variance. Every print that comes off the production line is the same as the last. Accurate and repeatable.
9. Digital Marketing Integration
How many innovations have entered the market in the last 5 years? What if you started using QR codes, or other ideas, in your packaging?
10. Replacement For Labels
Get rid of the additional cost and time of labels for your different product SKUs. Simply incorporate your information into the design.
11. Flexibility
Easily expand production when there is an increase in market demand. Slow down and regroup when the demand slumps. Test out new designs. You can't do that with Litho.
12. Efficient Production
No creating printing plates, no artwork changeover time, no issues just printing.
Digital Printing Drives Digitization
Shopping has become an experience for customers, and brands need to take notice.
There is a constant increase in diversity at retail, and product life cycles have gotten shorter. That means the need to innovate, change designs, reassess, is paramount to success.
Brands must innovate with personalized packaging, and with Digital it's possible.
Create a QR code with a promotional offer or video, a digital watermark that's invisible to the nakekd eye, or documents that can be digitally accessed right from the box and cut down on physical materials that need to be shipped.
Creating packaging that is "app-enabled" is a must for brands moving forward.
Leading the Way in Digital Print Production
As a leading provider of digitally printed packaging, Bennett empowers brands by supplying cost-effective and quick-turn solutions to companies of all sizes.
We proudly operate the region's largest Digital Production Center for packaging and display, featuring a range of machinery to produce custom wide-format corrugated, label, and carton products.
Our Digital Presses:
Bennett Creates Digitally Printed Packaging
Bennett is a premier packaging and retail displays manufacturing company striving to protect and promote our clients' products with customized corrugated solutions. When you work with us, you're part of the family. We will partner with you every step of the way.
With our fully-integrated design-to-delivery process, we can be the single supplier source. We are an award-winning manufacturer of virtually anything corrugate. We offer everything from plain brown shipping boxes to sophisticated, high-graphic printed point-of-purchase displays, and everything in between.
Frequently Asked Questions
What is Digital Printing?
Digital Printing is when you print a digital-based image onto some form of print media. It allows a more versatile printing style compared to traditional methods, and it allows you to create unique designs for different product sizes.
What is Variable Data Printing?
Variable Data Printing (VDP) means printing completely custom designs for your customers. This is only possible with Digital Printing, and it leads to a new level of personalization.