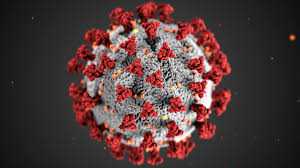 Bennett Statement Concerning COVID-19
We continue to closely monitor developments and the impact with respect to the Coronavirus (COVID-19).
Our crisis management team has been monitoring the situation and taking steps to ensure the wellness and safety of our employees while executing our comprehensive business continuity plans. The team has been providing relevant, timely updates to our employees, customers and carriers.
Bennett of Kansas City remains fully operational nationally, continuing to service all domestic production and transportation while adhering to government and health regulations.
We have strong business continuity plans and strategies in place to allow our employees to work on staggered shifts or remotely as the need arises.
Our national reach and technology positions allows us to adjust operational support as needed to ensure uninterrupted service to our customer base. We are available to help with production planning and forecasting to ensure you are prepared with strategy and execution support and, if necessary, appropriate mitigation plans.
The safety of our employees and their families continues to be our utmost priority. We recognize this situation remains very fluid.
We will continue to monitor the impact of domestic transportation daily and provide updates through client advisories and social media.
Our national network of experts remains committed to providing the superior service and support that you have come to trust.
Respectfully,
The Bennett Team
Bennett Is Here During COVID-19
Bennett is a premier packaging and retail displays manufacturing company striving to protect and promote our clients' products with customized corrugated solutions. When you work with us, you're part of the family. We will partner with you every step of the way.
With our fully-integrated design-to-delivery process, we can be the single supplier source. We are an award-winning manufacturer of virtually anything corrugate. We offer everything from plain brown shipping boxes to sophisticated, high-graphic printed point-of-purchase displays, and everything in between.