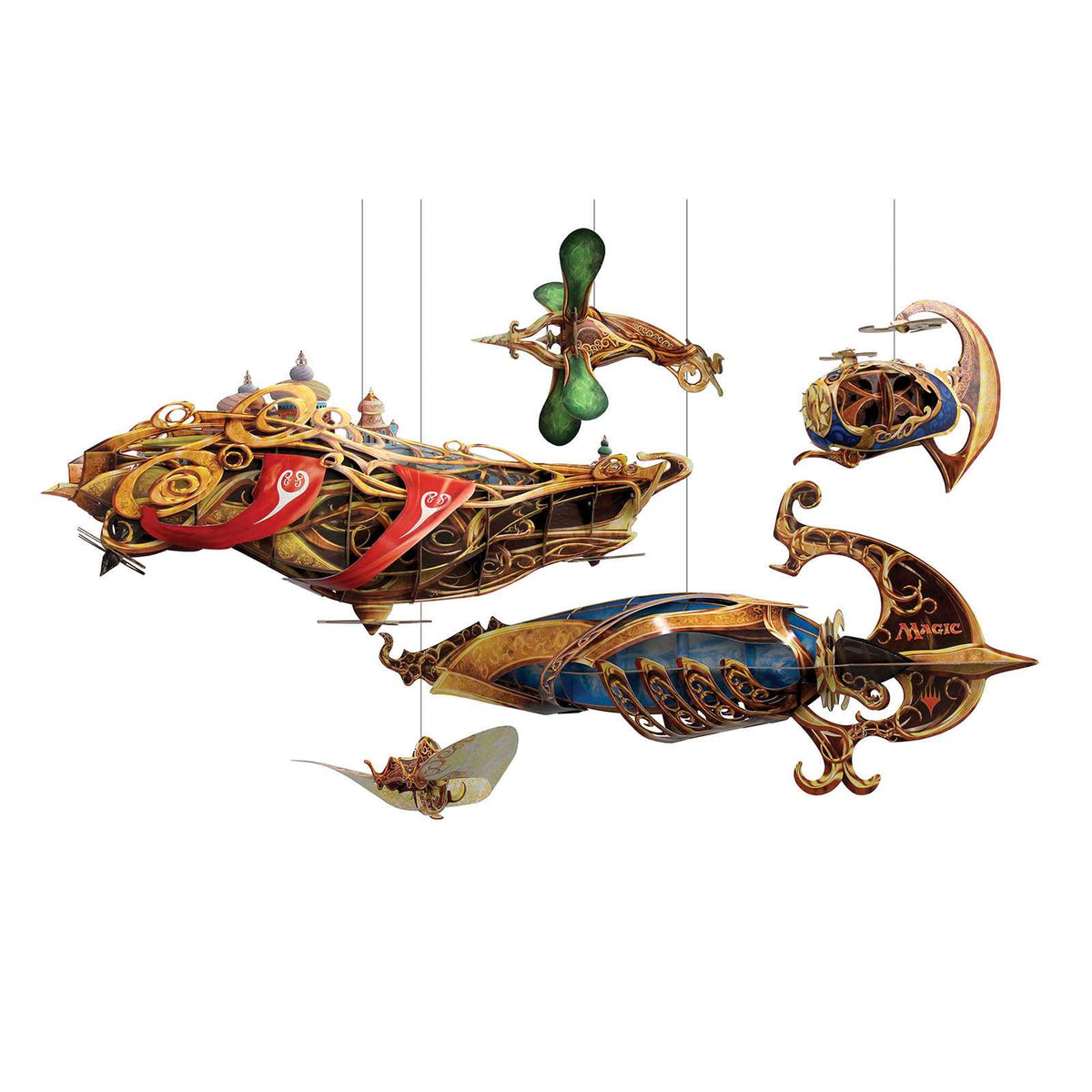 Specialty Signage: Case Study of Digital Printing Innovations
Magic The Gathering Specialty Signage
Magic The Gathering and Wizards of The Coast reached out to Bennett to bring their card game to life, and put real settings and characters in retail and hobby stores worldwide. So we helped design and create Specialty Signage, and here is a case study of the Digital Printing innovations we helped bring about.
Specialty Signage is a great way to drive awareness at retail, and attract customers to a certain location. By creating these displays, they invited their customers to move around the store, and even walk up to the cash register, right near their PDQ Trays of booster packs!
Adding one of these displays to your next campaign is a great way to focus on brand building, and even steering your customers towards your products. Keep reading to learn more about this display.
Contact Bennett today about Custom Specialty Signage Display
Aspects of A Specialty Signage Display
Complete customization
Great for driving brand or product awareness
Hanging or standing designs
Huge billboard like approach to the design to catch attention
Can be shipped Fully Assembled or KDF
We are pre-approved with most retailer and club store requirements
Defining The Vision Of The Specialty Signage
First, they needed to determine which characters they should bring to life, and which would make the most impact. By taking a hanging display and choosing a character that is all about innovation and invention, they could create a display that had multiple meanings for the project, company, and the fans.
Next they looked at the targeted delivery worldwide. The display needed to fit a wide range of store sizes and regulations. Not just stores across the United States, but also Europe and Japan.
Finally they had a target delivery date in mind, and the design would need to be done within that window.
Each of these elements needed to be accounted for before the design stage even began, so they knew if they were hitting their mark with the designs.
The Customer Experience
Next was one of the biggest considerations, the customer experience. What characters, designs, and style would really reach into the customer's imagination?
These characters were chosen to tap into the aspirations and creativity of their audience, and get them excited to play the game again.
Display Structure Design
To start with the structure design, they had a concept artist create initial designs based off of the original concept art. But the design team didn't have expertise in the corrugated industry, and that's where Bennett came in. 
Jeff Downs, our Structural Lead, took the initial designs and gave his expert opinion on the adjustments needed to make to have a successful design.
The designs themselves didn't need to hold weight, so it was more about an attractive look that also matched the concept art, and were manufacturable.
Display Artwork Design
Once the structure design was finalized, their artists got to work on finalizing the actual graphics to print on the newly defined structure.
One of the biggest struggles is designing their work in 3D, and 2D at the same times. But our design team was able to supply them with 3D files to easily visualize their work as they created it.
Digitally Printing The Final Designs
Finally, the printing technique was crucial for success. Instead of using traditional printing methods, Bennett used their new High-Speed Digital Printers to manufacture the designs. This cut down on tooling costs and project time, because Digital doesn't need printing plates.
That means every iteration of the design we made, we could test print it and see exactly what the final display would look like. The artwork could change as many times as they needed to, and make sure they landed on the exact design the company wanted.
The high resolution look of Digital Printing is what really takes these to the next level.
Bringing You Audience Into The World
That was one of the biggest goals of the project, to bring the audience into the world of the game they played. Allowing customers to see characters they knew in a 3-Dimensional way.
This was one of Wizards of The Coast's most successful campaigns, and can still be seen in stores nationwide years later.
The reason? Because the Specialty Signage was hanging, it didn't impeded on the store footprint and is an easy display to have up year round.
Final Thoughts On Custom Hanging Displays
Specialty Signage is one of the most versatile display types on the market. As long as they fit within general guidelines, the sky is literally the limit because they don't take up floor space.
That makes them one of the best choices for driving awareness of your product and brand, and even acting as a flag to draw in customers to a certain location of the store.
Finally, thanks to Digital Printing, the technical possibilities have opened up in ways never before thought possible. Now let's turn the tables, what do you want to create?
Bennett Creates Specialty Signage
Bennett is a premier packaging and retail displays manufacturing company striving to protect and promote our clients' products with customized corrugated solutions. When you work with us, you're part of the family. We will partner with you every step of the way.
With our fully-integrated design-to-delivery process, we can be the single supplier source. We are an award-winning manufacturer of virtually anything corrugate. We offer everything from plain brown shipping boxes to sophisticated, high-graphic printed point-of-purchase displays, and everything in between.
Contact Bennett today about Custom Specialty Signage Display