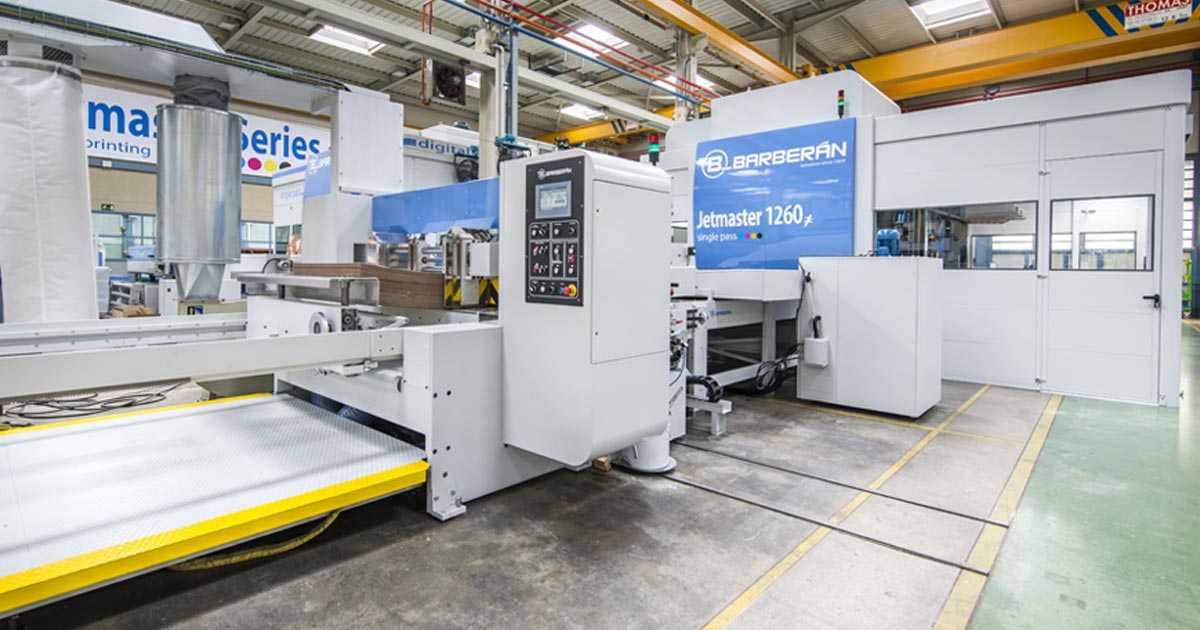 Bennett Sets Another Production Record
We've Done It Again!
Lees Summit, MO –Bennett has set the record for MSF produced on a digital press in a single day. With 485,000 sq. ft. produced off their new Barberan Jetmaster high-speed digital press, Bennett surpassed the previous record of 275,000 sq. ft.—also held by a Barberan Jetmaster printer, but in Europe.
Eight separate, 4-color art files were uploaded and printed directly to the corrugate sheets for the 4,800 pallet displays being produced by Bennett. Each display included six different parts, for a total of 50,000 pieces.
"We have been very happy with our investment into what we believe to be the future of display and graphic printing. We expect to grow our business in this space substantially as retailers and brands become more educated on the benefits and value of digital printing."
The Barberan Jetmaster 1680 is defying all past notions that digital printing is too slow, cannot be used for large orders and prints low-quality.
One almost has to see this new printer in action to believe it and understand how fast this machine can go, how large the print area is, and the level of quality and resolution that is output.
There were no make readies and the project netted less than 1% production scrap.
Due to no tooling investment, or minimum order label requirements as with litho-labeled displays, brands can now break up their total production quantity by versions—for example, have different creative produced for different markets—at no additional cost and no down-time on the press.
Because there is so much to prove with regard to digitally printing onto corrugate, Bennett offers tours of their facility and can produce samples of your creative off of this new printer. Just contact us to submit a request.
This new technology changes the way Bennett's clients are promoting their products.
Bennett Offers Digital Printing
Bennett is a premier packaging and retail displays manufacturing company striving to protect and promote our clients' products with customized corrugated solutions. With our fully-integrated design-to-delivery process, we can be the single supplier source.
We are an award-winning manufacturer of virtually anything corrugate. We offer everything from plain brown shipping boxes to sophisticated, high-graphic printed point-of-purchase displays, and everything in between.