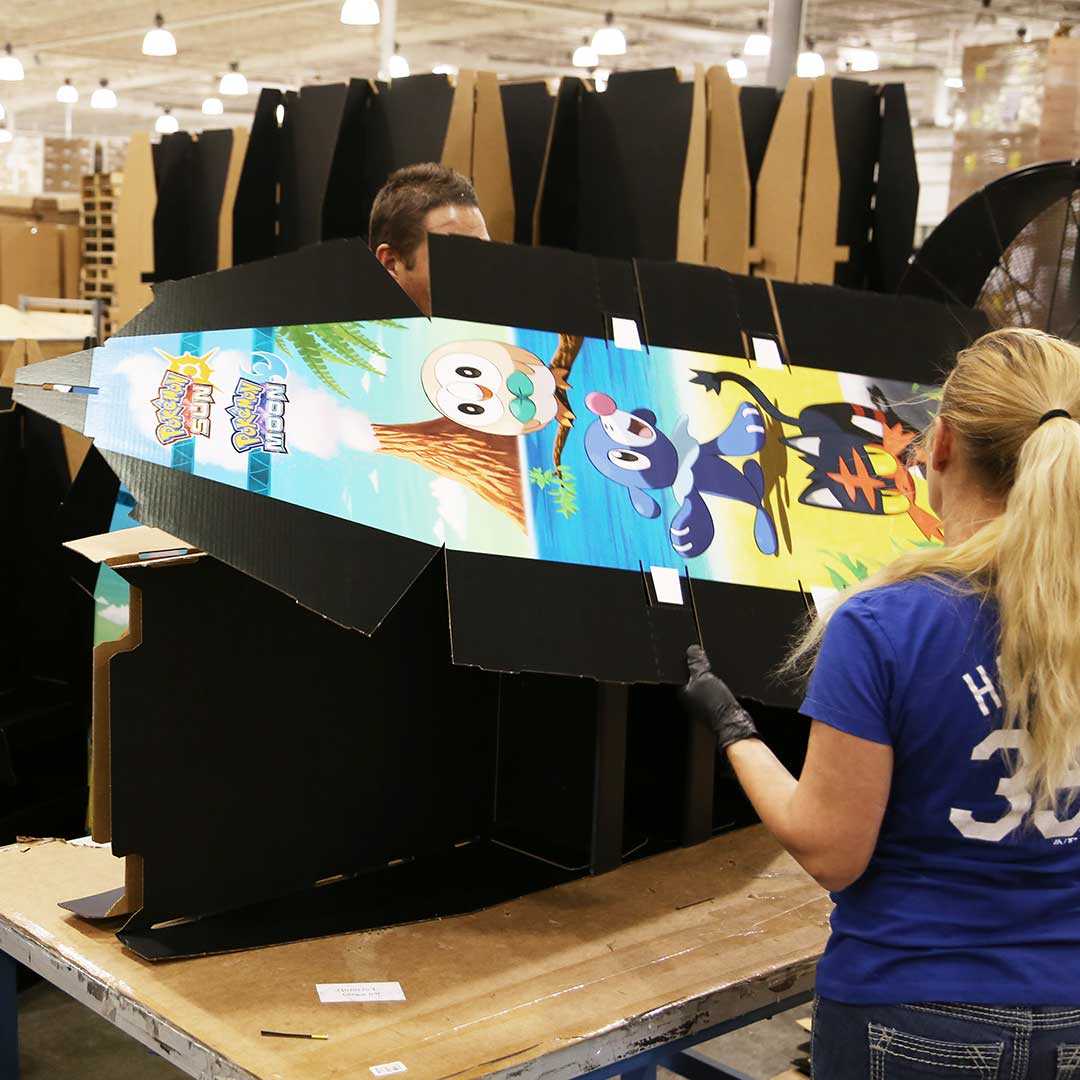 10 Reasons A Co-Packer Is Better Than Doing It Yourself
What Is A Co-Packer?
A Co-Packer is a company that manufactures and packages products for clients. They focus on the supply chain, logistics, assembly, and even fulfillment. Outsourcing your manufacturing to a co-packer allows you to scale-up and meet a growing demand without having to invest in your own equipment. This is crucial for businesses that need help scaling.
When you find the right partner, it can be a game changer for your business.
Small teams are often doing double and triple duty, which means they aren't focused on each aspect of the business. And having to learn about an industry outside of your core product and business can mean starting from scratch.
A Co-Packer offers expertise, access to resources, and not to mention it frees you up to focus on your business.
When you create a product, how can you expect to understand every single step needed to get your product in front of customers? You are the expert of your product, but there's a supply chain and infrastructure that experts can help you with.
Efficiency and effectiveness should be the focus your business, and a Contract Packager is typically the best option. Read on to learn why.
10 Reasons A Co-Packer Is Better Than Doing It Yourself
In order to know if your business is ready for a Co-Packer, consider these items:
1. Less Capital Needed
First, the right Co-Packer will have the production facility, packaging equipment, staff, proper training, and the materials to expand your production capacity. 
How can you accomplish all that without heavily investing in all of those areas? How long will that take to assemble and set up a proper supply chain?
If you have recurring orders and a need to increase production, or even decrease depending on seasonal demand, finding a Contract Packager allows you to use their resources and not pay to maintain all of those elements needed year round.
Many of these costs will be reduced, and some can be eliminated entirely! Using a Co-Packer can even reduce your market risks because you're not trying to do all of these things, you're focusing on your product and marketing.
2. Scaling With Demand
Co-Packers are experts in their fields, and they are working with a number of customers already delivering large volumes of products. They are comfortable working with high production rates, and in doing so are able to reduce costs in manufacturing and packaging materials.
We house a large inventory of items at all times.
Each of those items and steps you save on, cuts costs and reduces your bottom line. Can you afford to do it yourself?
3. Industry Expertise
Next, let's talk about experience. Packaging, fulfillment, high-volume assembly isn't a skill you can develop without years of experience.
This really is it's own business and operation to learn on its own.
A good Co-Packer has years of experience, and sometimes the best option already has worked with a product / operation similar to yours.
They know the technical aspects to ensure there aren't any hiccups. They can place inspection points into the process to accomplish the exact packaging specifications you request.
They have ironed out the process and can get you up in running within days, not months.
4. Access To Resources
Now think about the resources needed to accomplish your packaging goals.
A Contract Packager will have automated equipment, and will be able to purchase or expand their operation if needed to accomplish your production goals. 
They have warehouse space that is secure, safe, and allows you to store it. By eliminating the need to expand your operation to incur new monthly costs allows you to focus on your product instead.
Not to mention you will get better rates on all of these things.
5. More Time For Design
Designing your product, and improving it should be your priority. The actual large scale manufacturing, packing, shipping and distribution is its own business.
You need to be free to develop your product, marketing, and increasing market share, because no one is going to! 
Since Co-Packers are experts in their field, they'll be focusing only on large scale manufacturing, packing, assembly, and fulfillment.
What is best to help your company move forward?
6. Custom Solutions
Every customer and product is different, and has different needs.
An experienced Contract Packager has the experience, equipment, and technology to create a custom solution for you.
Whether that's primary, secondary, or tertiary packaging, they can provide you and your product with a custom solution and not help you stand out in the marketplace, but increase your efficiencies and cut costs.
By bringing in a Third-Party you can create a unique solution and supply chain to help get your product in with the big box retailers.
Whether you need a packaging solution, a rebrand of your packaging, or a new supply chain setup to match your increased customer demand, we got you covered.
7. Increase output
Next think about your output. Are you meeting customer demand? Is it fluctuating seasonally?
A Co-Packer knows how to make the right decisions to improve efficiencies to increase your speed to market for periods when you are selling more, or to meet a growing customer demand.
By involving a Co-Packer early in the process, they can help you with your product to make sure it survives shipping, or even make adjustments to make the product roll out simpler.
With our central location, we have shipping lanes across the country, which means you can be anywhere in the country!
8.  Packaging Analysis
This is one of the most crucial steps. Having a Contract Packager who can perform a packaging analysis can save hundreds of thousands of dollars!
You want a team who can remove as much air as possible from your packaging, otherwise you're literally paying to ship that air to retail.
The design phase of your product or supply chain solutions can be cut in half with the right team.
9. Short-Term vs Long-Term
Think about your Short Term Needs, and your Long Term Needs. 
Short Term Needs are the packaging solutions, materials, and shipping plans to get you to the store. You likely need an experienced team to get you started.
Long Term Needs are the annual recurring orders, fluctuating market demand, and more. 
Both have their costs associated with them, and a Co-Packer can help you save on both.
10. Downsize Your Operation
Finally, think about how you can downsize your operation.
If you're storing products in a warehouse, find a Co-Packer and see if storing it in their facilities can save you money.
By using a turnkey operation, you need to move your product in bulk less. That means you are cutting extra costs that are creeping up on your bottom line.
Think about the team you have trained and are paying to package your products, is this the best option for your business?
It can't hurt to reach out to a Co-Packer to find out!
Deciding to work with a Contract Packager can be the right one, but choosing the right company to partner with is important.
Here are some of the benefits of the top 3PL operations:
Equipment + Automation
Location
Certifications
Industry Experience
Quality Assurance
Warehouse Space
Staff Experience
Whether you're a startup brand, a fortune 500 corporation, or somewhere in between, the product launch relies on a smooth packaging process and supply chain.
Transitioning from in-house labor and services to a service provider is often the right one. In the eyes of the retailers you work with, you will become a reliable brand to work with, and secure those relationships moving forward.
We are a Co-Packer who offers turnkey services. That means we can source and acquire the packaging, materials; we can set up assembly lines, place inspection points into the process to ensure we are cutting costs, and get your products on store shelves - all with one phone call.
Forget about extra costs weighing you down, and welcome our new efficiencies!
You More Information On Co-Packing:
The Complete Guide To Co-Packing
Bennett Offers Co-Packing!
Bennett is a premier packaging and retail displays manufacturing company striving to protect and promote our clients' products with customized corrugated solutions. When you work with us, you're part of the family. We will partner with you every step of the way.
With our fully-integrated design-to-delivery process, we can be the single supplier source. We are an award-winning manufacturer of virtually anything corrugate. We offer everything from plain brown shipping boxes to sophisticated, high-graphic printed point-of-purchase displays, and everything in between.
Frequently Asked Questions
What is a Co-Packer?
A Co-Packer or Contract Packager, is a company that manufactures and packages your products. They take care of everything from the packaging, labeling, palletization, shipping, and more. Typically they work for a range of industries including food, beverage, pharmaceuticals, industrial products, and household products.
What services do you offer?
Check out our Contract Packaging Services page for more information about what we offer.
Do you have more than one location?
Yes! We have facilities across North America. Take a look on our Contact Page for the locations.