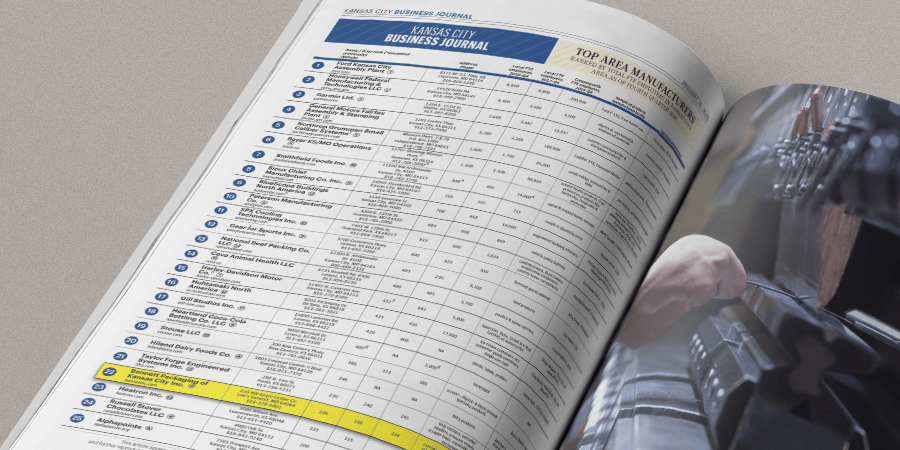 Recognized on Kansas City Biz Journal's Top Area Mfg List
Bennett Packaging is proud to be recognized on the Top Area Manufacturers List published by the Kansas City Business Journal. Being featured on this list as #22 is a huge indication of our commitment to expanding our company.
This list was based on the fourth quarter of 2018 total FTE Employees in the Kansas City Area and ranked accordingly.
Our dedication to being an industry leader has landed us a spot on this list and we plan on continuing to grow.
Check out the full list here.
Bennett Offers Turnkey Solutions
Bennett is a premier packaging and retail displays manufacturing company striving to protect and promote our clients' products with customized corrugated solutions. With our fully-integrated design-to-delivery process, we can be the single supplier source.
We are an award-winning manufacturer of virtually anything corrugate. We offer everything from plain brown shipping boxes to sophisticated, high-graphic printed point-of-purchase displays, and everything in between.