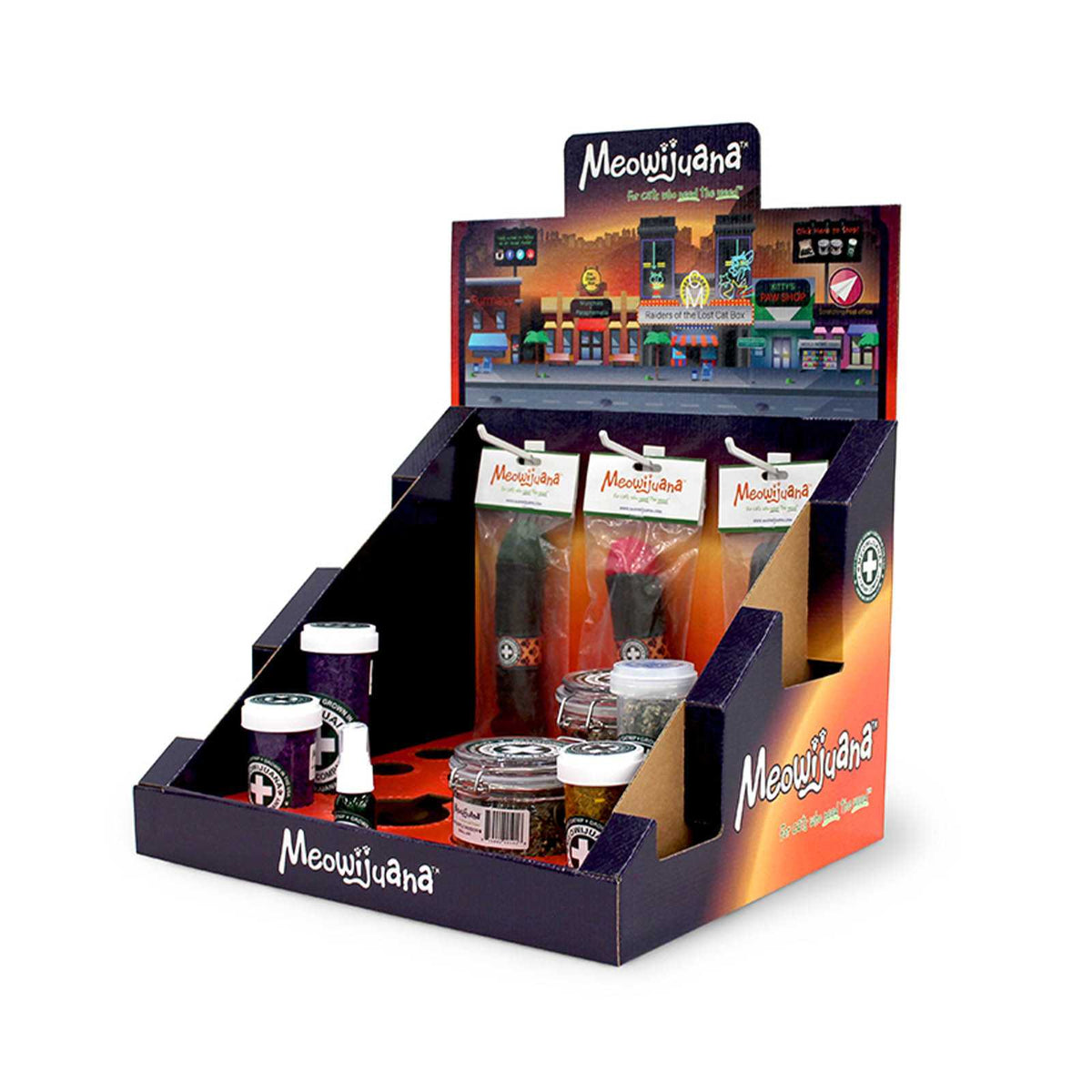 Point-of-Sale Display (POS) Manufacturer
When you're looking to promote your products in retail stores, you can't go wrong with a Point-Of-Sale-Display. Typically you will want a custom design that fits with your branding and products, which means you will need a manufacturer.
There are a ton of manufacturers out there, but not all will have the ability to manage your custom design needs. You'll also want to make sure that they can produce at a volume level you require, as well as help ensure the quality you need for a successful retail campaign.
See what we mean? That's a lot of variables to take into account. But don't worry, we'll help you find the manufacturer that can best meet your needs.
What Is A Point-of-Sale Display?
Point-of Sale Displays (POS Display) are a special type of sales promotion that's displayed near, on or adjacent to the checkout counter. They aim at bringing buyers' attention towards items and promoting events such as seasonal specials & holiday bundles when they are making a purchase.
PDQ Tray Or Counter Display
Small displays that are usually on a counter or rack next to other PDQ Trays. These displays are focused on small, lightweight products that are impulse buys.
Typically you will see them with a very eye-catching design that's meant to attract customers towards the contents. They may be mounted on racks or simply placed on counters for your products to be showcased. The whole idea is to make sure customers buy more than they normally would and also encourage brand awareness which leads to sales upsells and repeat business. This is why their design needs to be catchy and eye-grabbing.
Endcap Display
Endcap displays are usually taller than regular PDQ Trays (which is why they're also often called towering endcaps). These are typically mounted on hooks or placed between shelves to act as an advertisement. They present either specific products or brand awareness within the store itself. While these designs aren't generally flashy, their main purpose is to encourage sales of a certain product (or products) that you want inside the store.
Sidekick Or Sidecap
While this display is meant to flank the checkout counter, their design is slightly different. The sidekick display (also known as a sidecap) is similar to an endcap but without the elevated hook mount. Sometimes sidekicks are in the aisle as a POP Display instead.
This means that it will be placed on the same level as PDQ Trays nearby which makes it difficult for customers to differentiate between the two. Some stores may not even look at them as necessary marketing tools and just leave them off.
The Sidekick display, however, has its own advantages over traditional Endcaps because it can fit certain products better than having large displays blocking your entire store front.
It's also cheaper than purchasing full-sized units so this may help encourage smaller retailers or online shops looking for inexpensive ways to promote their goods.
Floor Unit Or Floor Display
The most traditional of all Point-of-sale display options, the floor unit is the mainstay in most retail stores and supermarkets for decades. These large displays tend to be more expensive and take up a lot of space, but they serve as major attention grabbers thanks to their larger size and prominent placement within the store's floor plan.
Innovation has also made these kinds of displays available on casters so that they can easily be moved around when needed without breaking too much of a sweat.
Some manufacturers have even created freestanding floor units with wheels underneath them so you can quickly move them around while keeping your promotional items safe from theft or tampering while being displayed.
Shelf Display
Similar to a floor unit, the shelf display is mounted on top of the store's shelves and usually in direct view of customers when they're browsing around. Not all stores choose to use them and may even ban counter-mounted displays because these give off a higher sense of value for your products.
Shelf displays can also become security hazards so it's important to keep them out-of-the-way from certain areas if possible. Staff must also be careful not to knock the goods over that are being displayed which could lead to major losses.
Finding A POS Display Manufacturer
It can be tough to find a manufacturer that fits with your business and sales goals.   This is why it's important to make sure you ask the right questions like:
What kind of displays do you manufacture?
How long has your company been in business?
Do you have any preferred or exclusive contracts with certain brands?
Are there any brands that I can't sell because we're not allowed to carry them?
Are there any particular types of signs and/or banners that aren't available for purchase from us?
Do you offer free samples or trial runs for new products when working with a retailer?
How does delivery work and what kind of prices do I need to be aware of when placing large orders online?
This list of questions will help you narrow down which manufacturers are a good fit for your business or not.
Get A Customer Point-of-Sale Display From Bennett!
Bennett offers a wide variety of customer point-of-sale displays that can fit any budget. If you're looking for an eye-catching display to help increase sales, our team can work with you to create a design that will stand out in your store and grab customers' attention.
Contact our team today to get started on a new custom quote.