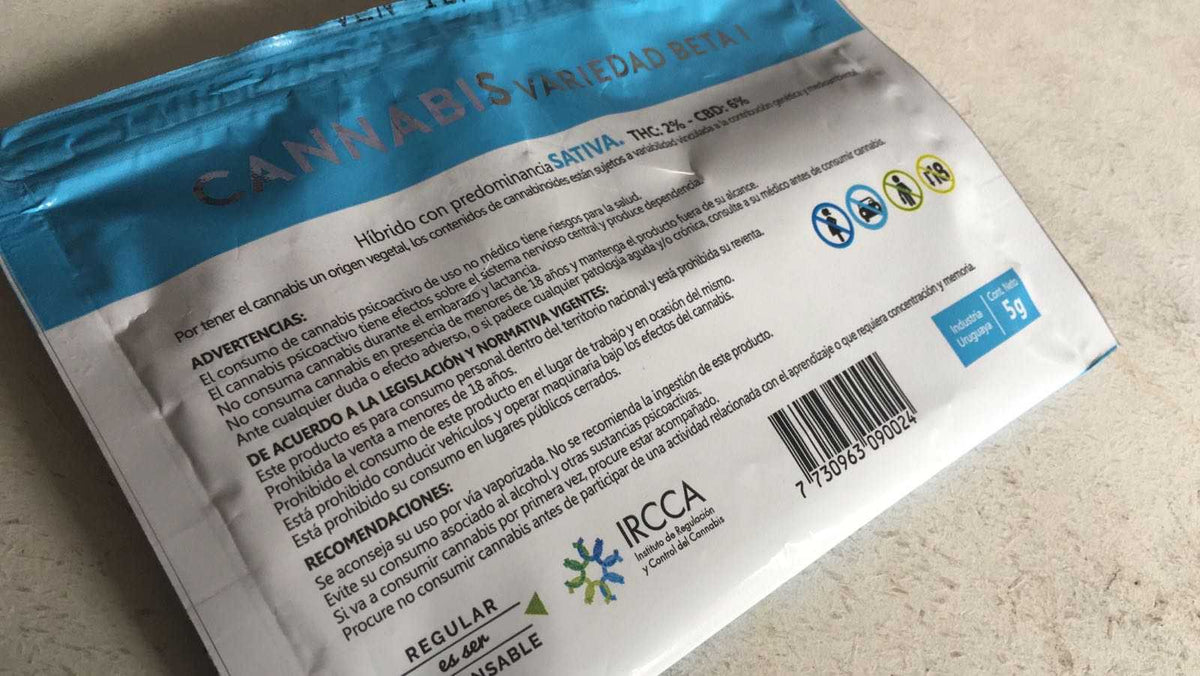 Label Requirements For CBD And Cannabis Products
What You Need To Include On Your Packaging
Label requirements for CBD and Cannabis products can be an obtuse process due to the growing regulations surrounding this category. The ground is constantly shifting, and each year there seems to be changes.
The biggest issue facing CBD and Cannabis products is the lack of strict requirements on a federal level, but a state-by-state basis. This can lead to some products violating those requirements, and having lawsuits filed against the companies.
The Food and Drug Administration (FDA) recently reported to Congress on the state of mislabeling in the industry. The biggest issue? Only half of the products tested had the actual THC amount listed on the product.
Overall Objectives
Ensure packaging and labeling regulations protect public and consumer health and safety.
Ensure packaging and labeling regulations have a sound legal and empirical basis.
Identify packaging and labeling requirements that are effective and operable, while recommending the elimination of those that are not.
Align state packaging and labeling regulations with federal laws and regulations for packaging and labeling of products with shared characteristics when appropriate.
Encourage uniformity in state cannabis packaging and labeling regulations.
What You Need To Know
To understand where your product fits in the legal landscape, the FDA has put together a dedicated questionnaire about cannabis products.
The minimum requirements for most states are listed below, but be sure to check your states' regulatory information to be sure.
Properly display label information
No false or misleading claims of treating or preventing disease
In accordance with the Poison Prevention Packaging Act of 1970
CBD + Cannabis Label Requirements
Though every state has their own mandates for products, but the Food, Drug and Cosmetic Act (FDCA) has a list of general requirements that the industry has been following.
Below are those requirements, along with some additional guidelines and best practices.
Product Identification
Clearly indicate what your product is, and does, the strain, etc. All of this must be included on the Product Display Panel (PDP). It must be listed at least once, but listing in multiple places can be good for the customer.
Net Quantity of Contents
Next, you must label the amount of the actual product, minus any packaging, as well as the amount of active THC / CBD per serving. This must be measured by weight or volume, depending on the substance. The net contents must appear within the bottom 30% of the PDP of the outer packaging, and also included on the inner container.
Ingredient List
A clear list of any and all ingredients inside the product, and the amounts of strains. This requirement is clearly aiming to prevent CBD products from simply listing CBD as a way of avoiding any rules.
If there is no outer packaging, then this must be included on the main packaging or container holding the substances.
Business Name + Location
Next a clear identification of the manufacturer name and address, and the packer or distributor, if applicable. The name is required on both inner and outer packaging of your products. Including a phone number is also encouraged, though not required.
Other General Label Information
Material Facts
Any important product information that surrounds usage or any other important facts that a consumer may need to know, should be clearly labeled. This could be as simple as "better for nighttime usage".
Here are few other items to consider including:
Expiration Date
Manufacturing Date
Any Batch Codes
Full-Spectrum, Broad-Spectrum or Isolate Information
Barcode / QR Code
This next element is not mandated in all legal states, but it will likely become a standard thanks to advances in technology.
Including a QR code or a scannable barcode that links to a website, documents, or videos can help inform customers, and allow law enforcement to quickly track down the product information.
Product Name
Ingredient List
Manufacturing Date
Expiration Date
Batch Size
Batch Number
Total Quantity Produced
FDA Warning Statement
While not all states include this mandate, it could easily become a sweeping regulation as more states legalize CBD and Cannabis.
A statement like "The FDA has not evaluated this product for safety or efficacy" is best to include. This is common in other health products.
Including standard warnings for pregnant women, children, and potentially at risk people is a good idea. Similar to medications.
Though obvious, it's also a good idea to include information that the user would fail a drug test if digesting hemp, CBD, or Cannabis.
No Medical Or Health Claims
As all the requirements above would lead you to believe, but making any medical or health claims is not allowed.
The FDA has limited enforcement actions that they can take against these companies, but states are demanding that products being sold must be free of any such claims.
As stated at the beginning of the article, it's best to continually check the latest regulations to ensure you're compliant. Each state has their own policies, and they will continue to evolve. By including more than is "required" you will help mitigate any risks of potential legal actions.
NOTE:  You should consult all federal, state and local regulations that pertain to your CBD or Cannabis product before creating labels and packaging.
FDA Warnings
Any company found out of compliance with the above label requirements will get a letter from the FDA of immediate action they need to take. They've been very active in the market to find any culprits. 
So stay on top of the regulations and stay compliant!
Creating custom packaging is critical to stand out in the extremely competitive market today. There are several things to consider when creating new packaging designs, and we're here to help.
There are a number of printing styles available to you, but Digital Printing is the best option to innovate.
Define Your Brand Identity 
Packaging is sometimes the very first interaction your customers will have with your products. This is your chance to define your brand identity and make a statement about who you are, and who you are selling to.
Brand identity is all about clarity.
Key Questions
What is my product?
How is it different from similar products on the market?
Who is my target customer?
What is my company philosophy?
These answers will guide you doing your design process to create something that is consistent with your brand identity goals. This will help define your packaging materials, shape, color, and size.
Brand Storytelling
Your packaging is a great place to tell your brand story. Wether you break down your production process, include leaf imagery, or choose a certain font - all of these things will signal to your customer what your brand / product is.
Take a look at Just Water's approach to their physical bottle design.
Sometimes the best approach is to tell a joke. Other times a luxury look is the right choice. Whatever fits your existing (or developing) brand identity is the one that's right for you.
Using Digital Printing allows you to create multiple graphic designs so you can target customers seasonally, regional, or create promotional runs to stand out.
Include a Retail Display to catch your customer's attention.
Bennett Makes Custom CBD + Cannabis Packaging
Bennett is a premier packaging and retail displays manufacturing company striving to protect and promote our clients' products with customized corrugated solutions. When you work with us, you're part of the family. We will partner with you every step of the way.
With our fully-integrated design-to-delivery process, we can be the single supplier source. We are an award-winning manufacturer of virtually anything corrugate. We offer everything from plain brown shipping boxes to sophisticated, high-graphic printed point-of-purchase displays, and everything in between.