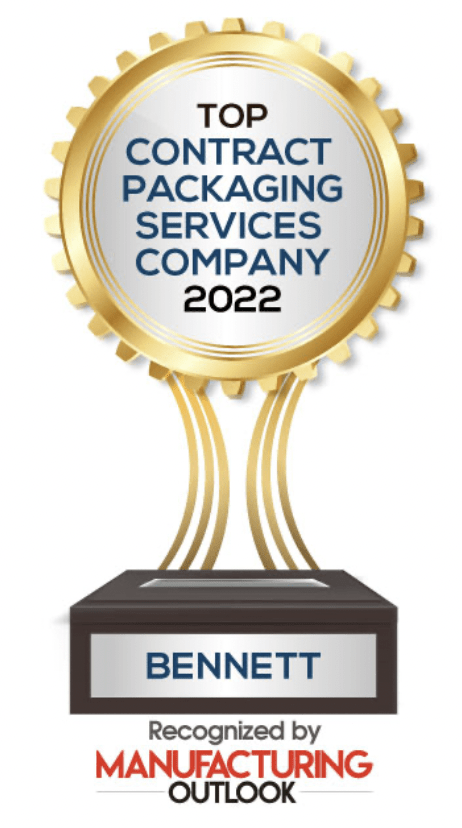 Bennett Packaging Recognized As Top Contract Packaging Company
Bennett Packaging was recognized for the second year in a row by Manufacturing Outlook as one of the Top Contract Packaging Service Companies! We are so glad to be featured and to be able to show off our company and what we can do.
The article does a great job of highlighting our company and our capabilities. We are proud to be able to offer our customers such a wide range of services, and we are always looking for ways to improve and expand our offerings. We are grateful to Manufacturing Outlook for this recognition, and we look forward to continuing to serve our customers with the highest quality packaging services available.
Our Contract Packaging services have really helped to not only diversify our customer base, but offer more value to our customers. It's strengthened our company by making us a one-stop-shop for some many of our valued clients.
Thank you, Manufacturing Outlook, for this recognition! We are proud to be one of the Top Contract Packaging Service Companies, and we will continue to work hard to provide the best possible service to our customers. Thank you for your support!
Be sure to check the magazine version of Manufacturing Outlook out too.