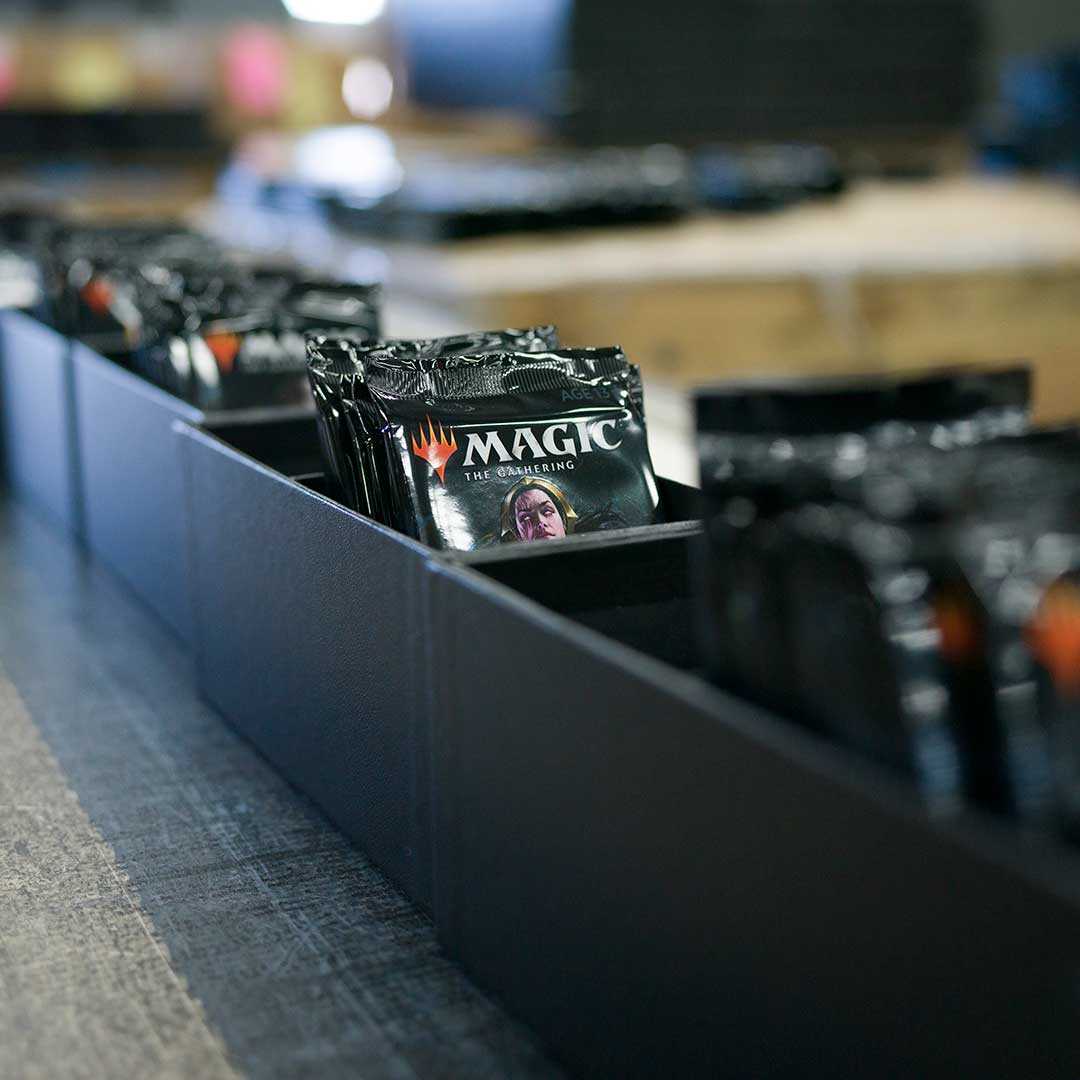 Benefits of An Annual Packaging Audit
Need A Packaging Audit?
Every year is a new chance to re-evaluate your business, your goals, and most importantly your costs. What better way to achieve your goals, than an annual packaging audit? The benefits of this service are huge, and it's something you can't overlook.
First of all, what actually is an annual packaging audit? A packaging audit is a program designed to identify and analyze the products, packaging, and supply chain produced. The objective of the audit is to detect problem areas that are bringing about extra costs, and areas where you can increase efficiency and decrease costs.
Keep reading to learn about the benefits of this service.
Benefits of Packaging Audits
Focus on your core business
Identify your strengths and weaknesses
Learn about alternate solutions
Increase sales with new innovations
Find and cut hidden costs
Increase sustainability
How It Works
This is a service that focuses on customers. Our PEP Talk Team Members inspect our customers' supply chains, current safety devices, products, procedures, and warehouses.
Our team will get to work finding problem areas after a discovery process and presenting potential solutions. This software recognizes inefficiencies and makes enhancements to enhance efficiency and decrease costs per pack.
Our team will work with you and your business after the audit to create a consistent set of requirements for the process and packers. You are able to maximize labor productivity, minimize harm, create a positive customer experience and reduce replacement costs by developing a new structured schedule.
To reach out to a specialist to check on their activities is important for all businesses.
Supply Chain + Packaging Audit Results
First, what are the results of a supply chain and packaging audit? Many businesses get into a rhythm, but the problem is that they can stagnate in innovation.
An annual audit is a great chance to focus on the core aspects of your business, and implement new solutions. Sometimes this can be minor tweaks here and there, other times it can be a huge design change.
The process is focused finding tactical results around each step of the supply chain. And those are things that can be typically missed during the initial business plan.
Sustainable Practices
Next, the best place to focus on finding innovative solutions is with sustainability. Starting with your production waste, an audit will focus on new solutions that can reduce the amount of waste.
Sometimes switching to Shelf-Ready Packaging can be the best option. This packaging can reduce your waste, and the design is focused on being a single solution for shipping and retail.
Reducing your carbon footprint is a huge deal in the market, and a great chance to market. We worked with Sinomax USA to reduce their waste with Digital Printing. They even created a seal on their packaging to promote the changes they made.
Finally, finding a way to ship less packaging will lower your overall shipping costs. How much are you wasting by shipping a box that's two inches larger?
Post Packaging Analysis
A post packaging analysis is a great opportunity to reexamine your entire packaging line, and fine areas for improvement. Often we work with customers who are wasting money by shipping empty "air" in the box. These are crucial areas to fix for any business.
Our team of creative designers are great at finding new product organization to cut down on empty packaging. Finding a way to cut down on every inch of wasted space is an important way to maximize your supply chain.
Warehouse Audit Checklist
The auditor will review his results after an audit is complete and contact you with their findings. Our audit covers every business sector, from receiving to shipping and even management of inventory.
A warehouse audit checklist showing what the audit should contain is below.
The facility's current and optimum capacity and output
Logistical layout and material flow
Safety and security
Productivity analysis
Storage and handling equipment
Inventory systems and accuracy
Identify areas that need improvement
A report with recommendations
Bennett Performs Annual Packaging Audits
Bennett is a premier packaging and retail displays manufacturing company striving to protect and promote our clients' products with customized corrugated solutions. When you work with us, you're part of the family. We will partner with you every step of the way.
With our fully-integrated design-to-delivery process, we can be the single supplier source. We are an award-winning manufacturer of virtually anything corrugate. We offer everything from plain brown shipping boxes to sophisticated, high-graphic printed point-of-purchase displays, and everything in between.
Frequently Asked Questions
What is a Packaging Supply Chain Audit?
A packaging supply chain audit is a process where an expert identifies and analyzes the types of materials you have, amounts of product, and packaging solutions, typically performed on an annual basis. The objective of the audit is to detect areas for improvement, find inefficiencies, and provide solutions.