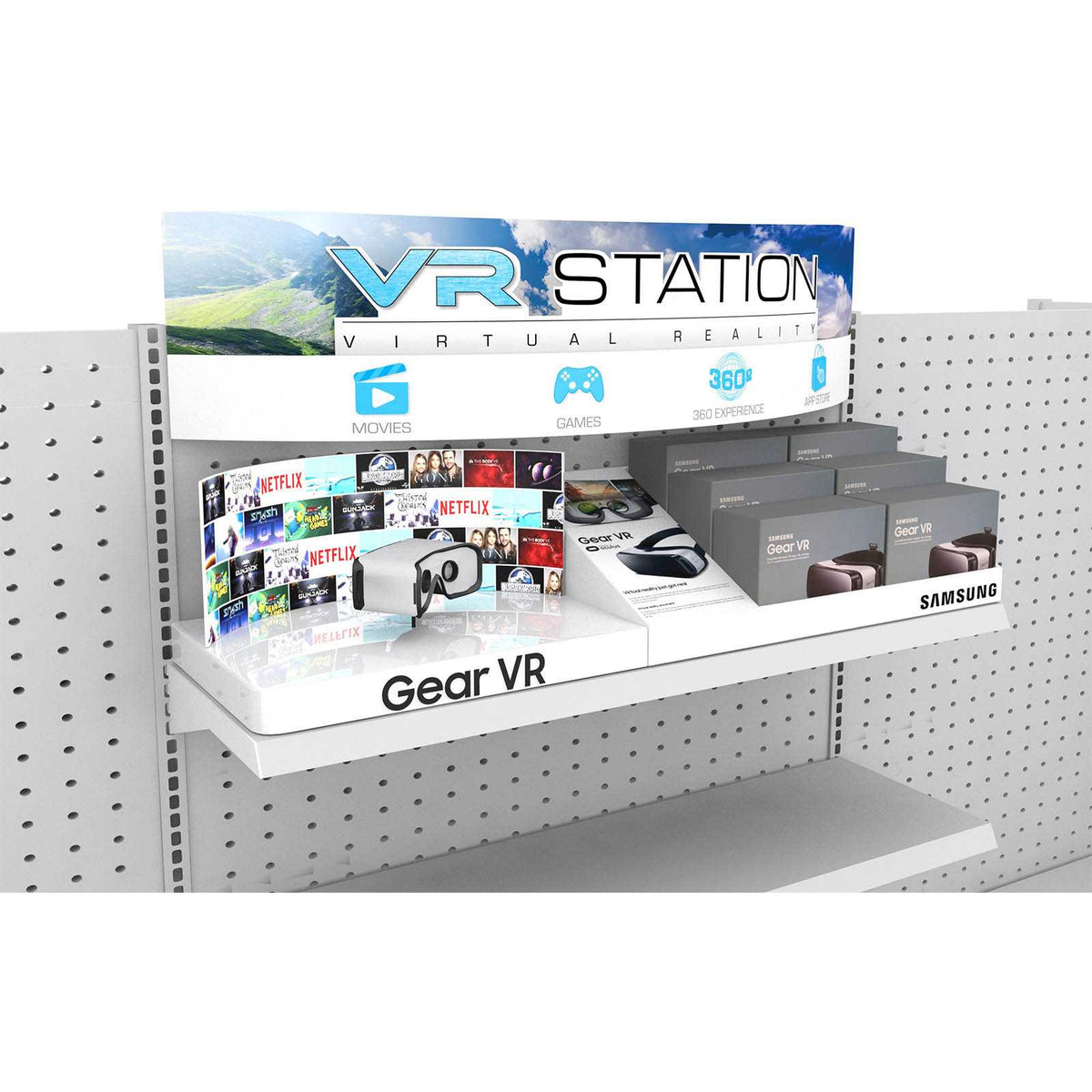 8 Benefits Of Shelf Displays
Look Good On The Shelf
A POP Shelf Display is a great way to merchandise your product. It is an easy and effective way to get your product in front of the customer.
A Shelf Displays is also a great way to merchandise product that has plenty of room to breathe. If you have a product that comes in a box or on a card, having adequate space will help ensure your product is not damaged during the merchandising process. It will also ensure your customer can see all angles of the item for sale.
It's important to keep in mind that if you are using these types of displays it does take more time to set up and break down then traditional peg hooks or hanging wires. This may or may not be an issue depending on your store traffic levels throughout the day/week.
Here are 8 Benefits of Shelf Displays.
1. They Are Eye Catching
Look at the picture above. The use of color, graphics and text make this product POP off the shelf. When your products are displayed like this it attracts attention from customers as they walk by or wait in line to checkout.
2. Hold Multiple Products
Here at Pre-Pack we have a large selection of POP Display Racks for sale. One type of rack is the 2x4 Header display . You can place many different types of products in this type of merchandising unit. In fact, you can turn it into a promotional pop up display as well by adding signage and other POP items to it.
3. Save Space At Retail
Space is one commodity that all retailers are looking for ways to save. If you merchandise product on your shelves using POP displays, it saves space from having to purchase traditional peg hooks or wire clothing racks, which take up much more floor space than shelf displays do.
4. Organize Your Products
Displaying your product on a pop display makes it easy for the customer to see all sides of the package. This allows them to pick up the package and read the label so they can learn more about what you have to offer them and know what they'll be getting if they purchase it.
5. Sell Products In Combination
They allow you to merchandise many items at one time . You can easily move items around so that you can always keep adding new promotions and offering different products on the pop shelves.
6. Cost Effective Display
You can use them over and over again for many years to come. As you change your product, you only have to purchase the new merchandise items that will go with it. The display is always reusable.
7. Extremely Are Versatile
Pop displays come in different sizes, shapes and styles so they can fit any retail shelf or table top display area that you may have available. You can choose from a countertop version or one that stands at eye level or below counter level.
8. Very Customizable
There are lots of ways to customize the look of your pop display so it fits right in with the rest of your store's look and feel.  You can add a sign or some graphics to dress up the display and draw even more attention from customers.
9. Include Marketing Materials
You can also use many different marketing materials to create your pop display. You can use flyers, coupons, posters and more to promote the product that goes inside of it.
10. Are Easy To Maintain
Once you have purchased your pop display for a promotion, you just throw out any inserts that come with it and put in your new promotional materials. Thanks to their simple design and typically smaller size, it is extremely cost-effective to replace these displays.
Order A Shelf Display Today!
Using a POP Shelf Display is an easy and effective way to merchandise your product. It is an eye-catching way to get your product in front of the customer, and it also allows you to sell multiple products at one time.
The displays are versatile and customizable, making them perfect for any retail space. Additionally, shelf displays are easy to maintain - all you need to do is replace old marketing materials with new ones as needed.
Contact us today and we'll help you make the most effective use of POP merchandising in your retail store!