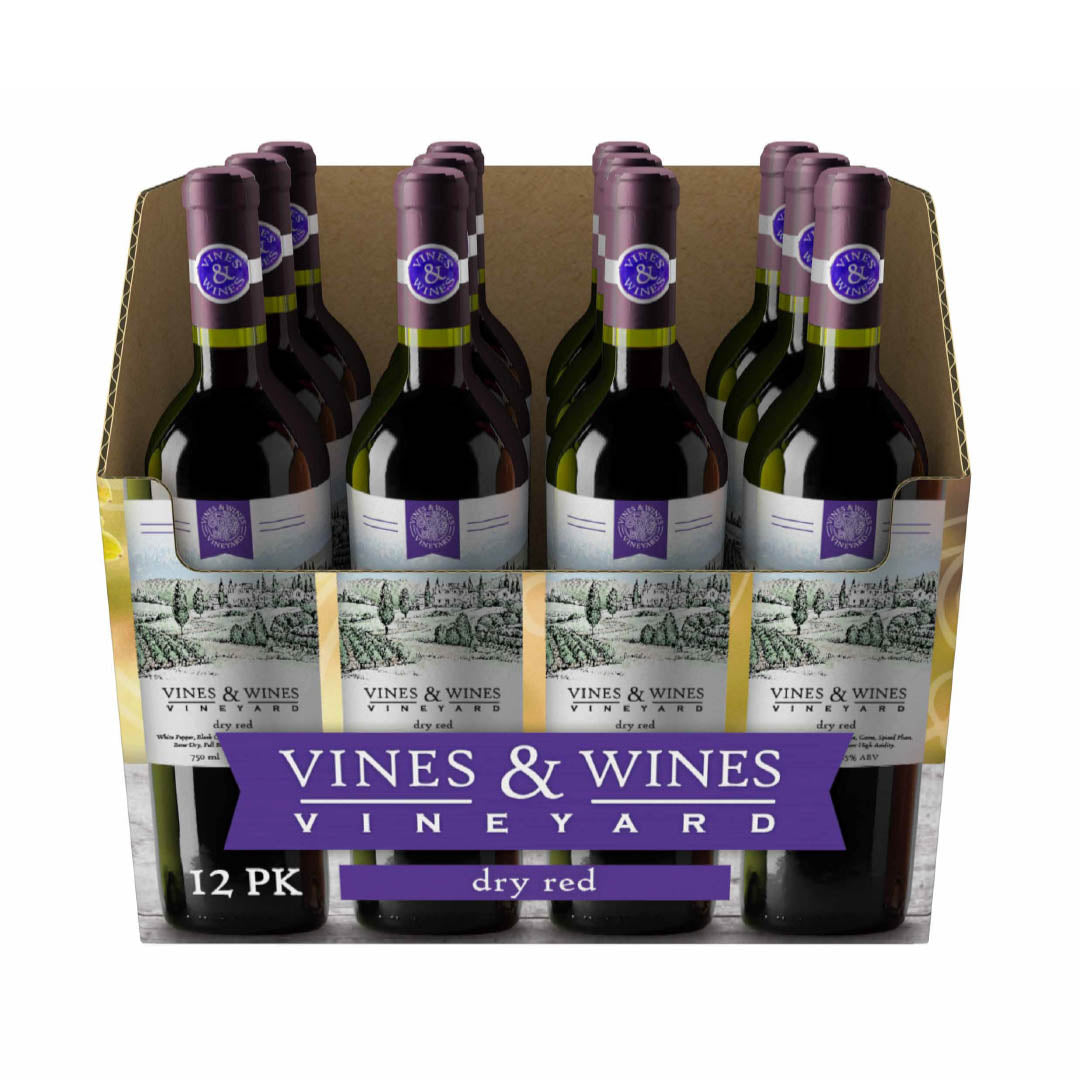 5 Design Tips For Wine Packaging
Designing Wine Packaging
When it comes to custom wine packaging, it's important to start with the end in mind. It's just as crucial to figure out why you're creating new wine packaging as it is to figure out which manufacturer you'll be working with.
Maybe you didn't meet your sales targets last year, or your present design isn't creating the right impression. Or even better, you've decided it's time for a change!
Whatever drove you here, it's critical to write out your objectives for this new package. Why are you constructing it? That way, every decision you make during the design and manufacturing process is filtered through those objectives, ensuring that you are on track.
Let's dig into these 5 Design Tips For Wine Packaging.
Should I Use Custom Packaging Or A Stock Box?
Making the option between a custom design and a standard size for your items is crucial. However, while you search for a solution, it's a really straightforward process to think through.
What Is Your Budget?
Do you have the funds to commission a unique form and size? If you don't, the choice is simple. Determine the optimum stock size for your requirements.
Do Your Items Fit Securely In A Standard Size?
If they don't, a custom size could work better for them and be more cost-effective to send. Alternatively, you could find it more cost-effective to simply include filler to keep your items from sliding about inside the box.
Where Are Your Products Going?
Are you sending them to customers directly? Is it possible to find them on a store shelf? The sort of packaging required will be determined by the location of the packing. It's pointless to pay more for packing if it'll just be stuffed into a drab shipping container and thrown away.
Tip #1 Design The Packaging Around Your Bottles
This is the most critical aspect of superb wine packaging. You can't expect a cardboard box to draw customers in with just some colors printed on it. It must be a perfect fit for your goods, be useful and secure, and appear professional all at the same time! When you design around your goods, you're thinking about them first.
But it's not just about the appearance. Naturally, your packaging should suit the contents of your items, but consider the color and style decisions you've previously made. Packaging should complement your items rather than the other way around.
The packaging is the first things customers will see, so the color of the wine should be present. Something that looks like they could pour a glass right now will perform best at retail stores.
Start by making a list of all the design aspects that make up your product and brand. You'll be successful as long as your design choices are consistent with those parts.
Tip #2 Keep Your Packaging Fresh
With today's manufacturing capabilities, it's never been a better time for firms to invest in unique product packaging. However, it's critical to keep fresh in the minds of your customers. This can be accomplished in a variety of ways.
Create designs for each quarter. Your items will stand out on the shelf when customers return to the store.
Keep your designs current with your marketing campaigns. Nothing is more irritating than a fresh marketing campaign that does not correspond to your product packaging.
Ensure your packaging is sturdy enough for the entire cycle. To protect your packing from scuffs and scrapes, you may need to use a special coating. Alternatively, you may need to adapt the design owing to breaks caused by humidity variations.
There are a plethora of methods to make the most of your packing efforts, so figure out what "fresh" means to you and get started!
Tip #3 Think Through Your Supply Chain Plan
Depending on your present spending, wine packaging might be a budget increase, but the most essential element is to go through your complete supply chain. If you don't prepare properly, little design mistakes might lead to major issues down the road.
If you wanted three inches of tape instead of 1 1/4 inches, for example. Customers have lost hundreds of thousands of dollars due to the change in tape consumption as their output expanded.
Or the amount of bottle protection needed can begin to add up with each shipment. Maybe a packaging redesign could reduce the amount needed.
Make sure you're not designing in a vacuum. Work your way through each phase of the process to ensure that your new package design is in sync with everything so there are no surprises.
Tip #4 Print Alternate Graphics For Each Scenario
Next, rather than employing a one-size-fits-all design, consider printing many graphics. While using only one design makes things more efficient and reduces the risks of error, it doesn't help them stand out at retail.
Consider the following:
A Graphic For Each Region
Every location in which you sell things has its own distinct tastes. They have a unique climate, sports team, and other features. Rather than employing a single design, make a visual that speaks to them. They will be drawn to you rather than your opponent when they see your packaging and items.
Customize For Every Retailer
While each retailer will have their own set of rules, which may force minor modifications in the long run, it's crucial to consider the people that purchase there. Customers don't shop at Walmart and Costco in the same way, therefore you should approach each of them differently.
A Matching Design For Your SKUs
Customers won't notice you have a vast range of items if you employ the same design for all of your SKUs. Everything from food to gadgets might fall under this category. Using a new image while being true to your brand is a terrific approach to make your product appear even more premium.
How are you going to print all of those images without breaking the bank? Switching to High-Speed Digital Printing is a good way to go. You'll be able to print as much as you want, as quickly as you want. That's because there aren't any printing plates to deal with, and there's no need to wait.
Bennett was one of the first manufacturers in North America to invest in High-Speed Digital Printers, which has allowed us to stay ahead of the curve. So speak with one of our representatives to discover more about how Digital might benefit you.
Tip #5 Design For Your Target Customer
The key to actual success is to begin the design process with a greater grasp of your consumer. All of the previous suggestions we've made are crucial, but how will your design function if you don't know what your consumer wants?
Create a consumer profile and use your designs to reach out to them. If they desire quality, a sleek black packaging could be the answer. Perhaps they favor natural products, in which case a wood grain design or a green accent might be appropriate.
Everything you create should be filtered through the eyes of your target audience. If you start the process there, you'll be successful.
Create Custom Wine Packaging With Bennett!
Custom wine packaging isn't just a way to increase the shelf appeal of your products. It also helps you stand out from the competition by allowing you to connect emotionally with your consumers. The idea is to design for these various client profiles, taking into account their preferences and how their brains operate while making purchase decisions. We can help you put all of those ideas together and build creative wine packaging that will attract people once you have this information.
Contact Bennett Packaging today if you want more information about our services, or would like to get started right away by requesting a quote online. We look forward to hearing from you soon!