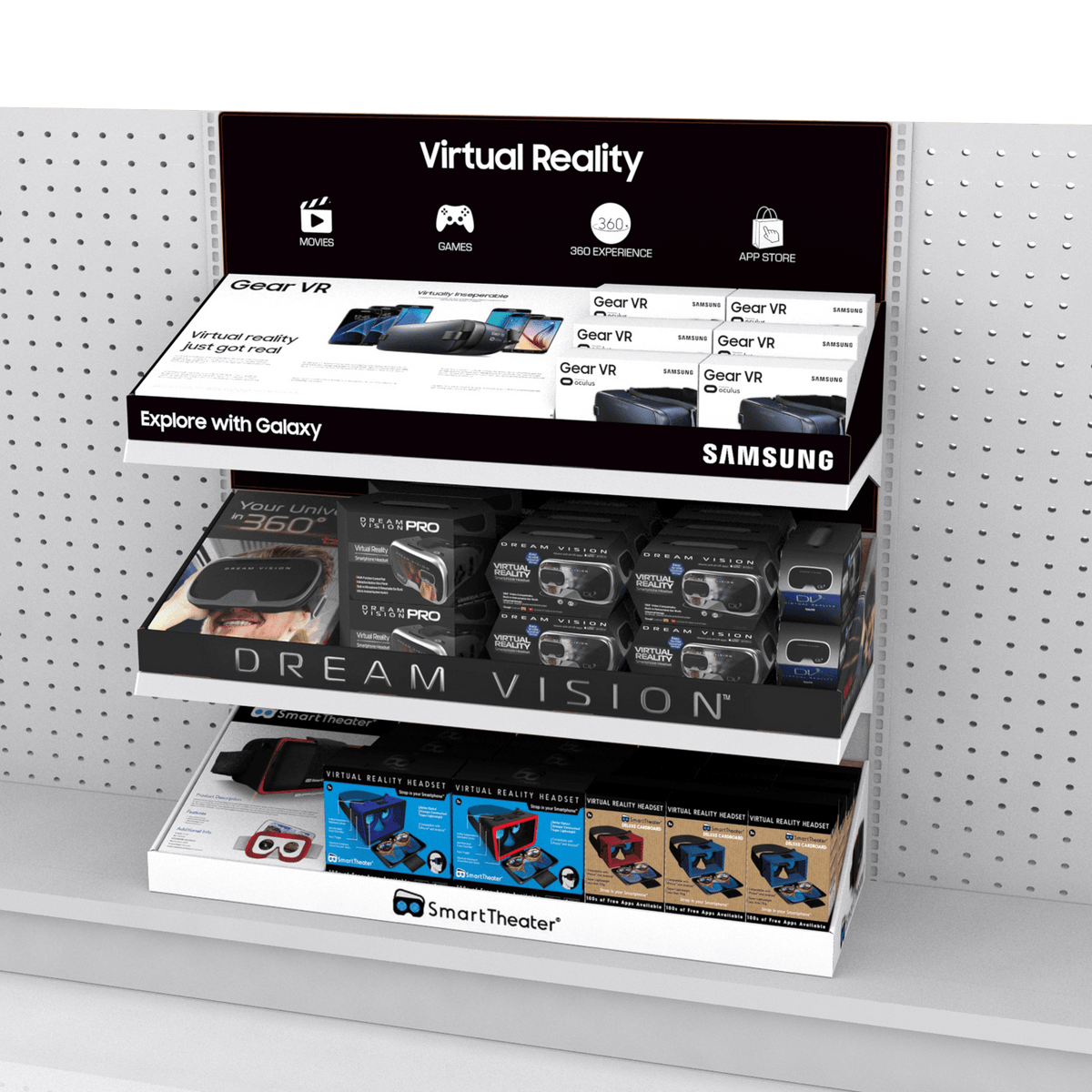 5 Design Tips For Shelf Displays
Organizing With Shelf Displays
Retailers are constantly looking for new and innovative ways to display their products to attract customers and increase sales. One way to do this is by using shelf POP displays. Shelf POP displays are a great way to showcase your products and grab the attention of shoppers.
They are effective because they take up valuable shelf space, which is prime real estate in retail stores. Here are 5 design tips for creating effective shelf POP displays.
1. Use colors that compliment your product packaging
The colors you use to design your POP display should have several things in common with the colors used in your packaging. This will let shoppers instantly recognize that these products are made by the same company, so they'll trust what you're selling them. This is where your designers get to flex their color theory muscles.
When you're designing a custom Shelf Display, you want to start with your product and its packaging. The colors and design choices you have already made will inform everything about your Shelf Display. It should become an extension of your brand, marketing, and product.
In short, if the product doesn't look like a good fit, you need to start over!
2. Organize your products for easier shopping
When people are shopping, they don't want to take the time to read all of your signage. Make it easy on them by creating logical groupings that show what you're selling. You should think about grouping similar products together and putting them in an order that makes sense: top, middle, bottom or left, center, right.
You can organize your POP display based on price points and packaging styles too. For example subscription services with monthly fees vs ones with annual fees; Regular size vs Jumbo size; Tiny travel sizes for purse storage vs large bottles for home use; etc.
Or if you have replenishment items, now is your chance to organize everything to encourage them to stock up in advance. The more you think of what the customer needs when they are shopping, the better your chances of selling it to them.
3. Get inspired by the competition at retail stores
Retail stores and brands are constantly changing up their displays to grab people's attention. You can be inspired by what they're doing and make your POP display better in the process.
Send your design team to retail stores to do some research. Watch what customers are engaging with, and try to dissect it. When you analyze what to create based on what customers respond to, then you are almost guaranteeing to increase your sales this year.
This is one of the benefits of working with a POP display manufacturing partner like us at Bennett. We have done all of the research into what works, so you don't have to. You can just tell them what your product is and will need for the shelf, then sit back while they do all the leg work designing it.
4. Design your Shelf Display for one customer, not the crowd
One of the worst things you can do when creating a custom Shelf Display is to forget you aren't selling to a crowd. You're selling to one person, and that's how you need to start the entire design process. Building a customer profile is critical for you to have any chance of success.
Start with one customer, and design your POP display for them. Think about their age, gender, lifestyle, and any other details you can find out about them. This will help you tailor your display to them specifically which will make your product stand out among the competition.
When you begin the entire process there, I promise you will attract more customers.
5. Design the display with efficiency in mind
The last thing you want is a Shelf Display that doesn't fit into the store. You need to take some time and do some research before you start designing anything at all. Go through your whole design process with efficiency in mind, and consider how it will work best for the retail space where it will be placed.
But it's not just about the retail space, you need to remember that you must ship your POP Display to retail stores. If you're shipping it KDF (knocked down flat), then you need to make sure it can be easily assembled at retail stores by store associates.
But if you are shipping it assembled, and with products, you need to make sure you aren't wasting space on the semi-truck. Each mile is eating into your bottom line.
Create A Custom Shelf Display Today!
Frequently Asked Questions
Is A Shelf Display A Good Marketing Tool?
Shelf Displays are a good marketing tool. If you want to increase your brand awareness, investing in high-quality POP displays will make sure your message is seen by potential customers. This allows them to learn about your products and services without leaving the store.
What Are The Best Shelf Displays For My Products?
Various types of shelf displays can be customized to hold your product perfectly in place while still being visible. Retailers can also customize these displays with their branding for maximum impact on the customer when they come into the store.
Can I Order A Sample?
When you request an online sample order, our team will ask for pictures or samples of what you would like designed. We will then turn that design into a real sample for you to see. If you like the sample, we can begin production on your order.
Are Shelf Displays Expensive?
POP Displays are not cheap to produce. However, a well-made display that meets your needs will be a good value for the money. Our team can help you design a POP Display that will attract customers and sell your products effectively while being affordable.
Where Can I Buy A Shelf Display?
Talk with our team at Bennett Display today and we'll help you find the right display for your business.