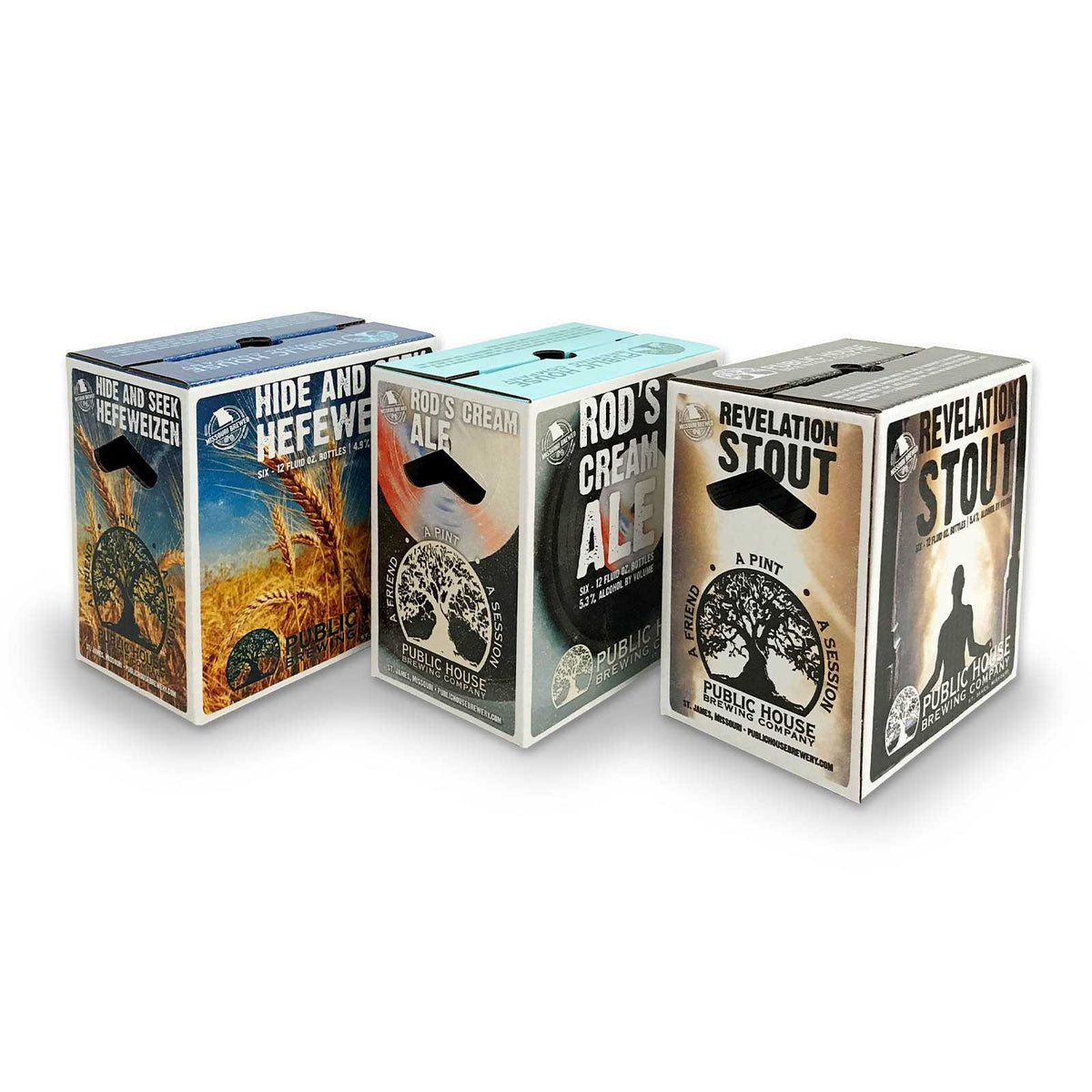 12 Craft Brewery Marketing Tips To Sell Better This Year
As of 2019, there were 7,480 Independent craft brewers in the United States, which is up from 6,464 craft breweries in 2018. That means standing out with your marketing as a brewery is more important than ever.
There are no signs of slowing down this growth, and in fact most have expanded into Hard Seltzer, Kombuch, and Tea.
Most Craft Breweries don't have the big budgets that the major brands do, which means you need to be strategic and nimble with your marketing.
Keep reading to learn 12 Craft Brewery Marketing Tips To Sell Better This Year.
1. Find What Makes You Special
First, what makes you special? One of the best ways to stand out is to double down on what makes your brand different. That can be using a local or favorite artists on Instagram, or being known for throwing great events.
Customers are people. They want to find brands that reflect their values, and will connect with that special thing about you. When they know what makes you special, they'll recommend you to their friends by focusing on that point.
If you don't have an obvious thing that helps you stand out, focus on finding one.  It's going to be your secret weapon.
2. Use New Media
Next, if you aren't already, start posting good content on social media! Whether that's blogging about beer, or creating unique posts that tie into marketing campaigns - social media is your friend.
Using social media allows you to interact with your customers on a one-to-one basis. You become more of a friend than simply a beer.
Not to mention it's a great way for people to share and repost your content for their friends to see.
3. Custom Merchandising
If you have the capital, expanding your business with custom merchandise is a huge advertising tool. You could focus on essentials that people use like bottle openers, or you could venture into the swag world.
T-shirts, hats, etc. Throw the company logo on with some other elements of your branding. This can be an easy add-on sell to your super fans.
Focus on who your core customers are and build merchandise around that. Start small with one or two items, and then experiment with "limited edition" runs.
4. Create Custom Packaging
Displaying your product in a busy retail aisle includes considering the experience you want your audience to have. Using creative custom packaging is one of the key ways to differentiate yourself and attract people to your brand.
Identifying your ideal audience can help you to target your packaging to create the greatest impact on your consumer. The packaging of your beer will stand out more productively if you know your target customer and what they are looking for.
This article from Packing Digest talks about how target audiences are ever-changing, and how to direct the message of your packaging towards that direction. That's why choosing your target audience is the biggest way to create a successful campaign.
5. Partner With Charities
Next, giving back is always a great way to show your love for your community. Goodwill travels far with customers. They love purchasing from a brand that is giving back.
This can be volunteering your staff for an event, giving away beer at a party, or sponsoring food drives. Focus on where you can make an impact, and how it ties into your brand.
6. Sponsor Local Events
Now think about how many events are happening around your hometown. Parties, concerts, clubs, etc. Sponsoring an event can lead to a huge boost in sales.
You can start by focusing into events that tie directly into your brand, and then you can expand into new territory. Try bringing something new to your city that has never been there.
People will be more likely to check out your beer, and then purchase it again at the store.
7. Check Up On Your Reviews
It's critical that you are monitoring review sites. Beer is only as good as people say it is, so you'll want to check out Yelp and other review sites.
Start by sharing positive reviews online as a social proof to customers. The funnier the review the better.
If there are negative reviews, try directly responding to them about how you could solve the issue. As people read through the reviews, they will see your response to the problem and appreciate it.
8. Create A Newsletter
Next, get people in the know. Creating an online newsletter is an extremely cost effective solution to expand your reach. Include people with the inside news about what your company is doing.
By bringing people inside the inner-workings, you'll excite them about every new beer you release. They're not just here for the beer, they're here for the story.
A great idea is to include a coupon in some if not all of your newsletters. This will get people interested, and coming back for more.
9. Partner With Influencers
The online landscape has changed a lot over the years, but influencer marketing is here to stay. Finding a tastemaker, or someone not in your category, is a great way to expand your reach.
Yes there are costs associated with it, but compare the costs to it and a traditional marketing campaign. It might be more cost effective in the long run.
By building a relationship with an influencer who has a relationship with their fans, you can get directly to them without the hard sell.
Before you do, be sure to look up what the rules, and best practices are.
10. Optimize Your SEO
Next is one of the most important elements to organic marketing, SEO. In your local area, you are competing every time someone searches for a craft beer - especially if you are selling in your own building.
Be sure to create a Google My Business Account to help search results. This can help give you control over what is shown to customers, and that your business information is correct.
Then you should look into optimizing the website you have. You should have a simple to navigate interface, with the chance for discovering more information about your brand and your beer.
The best website has a low bounce rate because customers are looking around before leaving.
11. Customer Loyalty Program
Now create a customer loyalty program. This is a no-brainer for most if not all breweries. By creating a customer loyalty program, you encourage customers to keep coming back for more.
There is a huge variety of loyalty programs to choose from, but start by focusing on your customer base. Think about what gives them the most value and start there. This could be a punch card, or coupon earning style.
You can always change your approach later.
12. Industry Publications
Finally, find some industry publications to post in. There are a number of publications worth doing a write up in that gets circulated to potential customers.
You could try targeting business professionals, or focusing on what makes your brand unique and targeting other small business owners.
What you don't need is other breweries to read about you, so choose your publications carefully. Find something that can tie into your brand, or is beer focused.
Bennett Designs Custom Craft Beer Packaging
Bennett is a premier packaging and retail displays manufacturing company striving to protect and promote our clients' products with customized corrugated solutions. When you work with us, you're part of the family. We will partner with you every step of the way.
With our fully-integrated design-to-delivery process, we can be the single supplier source. We are an award-winning manufacturer of virtually anything corrugate. We offer everything from plain brown shipping boxes to sophisticated, high-graphic printed point-of-purchase displays, and everything in between.